CSIRO Enterprise Agreement finally approved by Fair Work Commission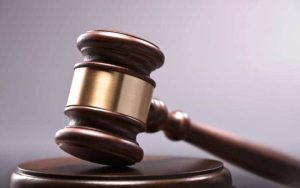 CSIRO's new enterprise agreement has been approved by the Fair Work Commission and came into legal effect on 14 August 2017.
The commencement of the new enterprise agreement marks the conclusion of a lengthy and protracted bargaining process, arguably the most divisive in CSIRO's history.
New resources 
New agreement now in operation
The CSIRO Enterprise Agreement 2017-2020 will operate for three years and three months until its nominal expiry date of 14 November 2020.
The new enterprise agreement (EA) retains 80 per cent of the legal protections contained in the previous agreement and includes an overall pay increase of 6.5 per cent.
First pay increase due 7 September
In an email to staff, CSIRO Executive Director Peter Mayfield said that "this means our pay increase is effective from the start of the next pay period which is from 24 August 2017 to 6 September 2017.
"This increase will be paid to you on 7 September in line with CSIRO's 2017 pay calendar," Mr Mayfield said.
Staff Association Secretary Sam Popovski said that while staff would appreciate the long overdue pay increase, the new EA would not solve CSIRO's salary problems.
"There's no back pay in this new EA so the average general pay increase – when calculated since the last pay rise – translates to less than 1 per cent per annum.
"Sadly, this will do little to narrow the widening gap between CSIRO salaries and remuneration on offer in the university research sector. We'll be highlighting this at every opportunity with CSIRO Executive and the Government," Mr Popovski said.
End of a long journey
Mr Popovski said the commencement of the new EA marked the end of a long and needlessly frustrating process.
"For the sake of context, the CSIRO Staff Association presented management with a bargaining position in December 2013, some eight months before the nominal expiry of the previous agreement.
"At every step of the way, the union's efforts to negotiate a new agreement in a sensible, efficient and timely fashion was stymied by delaying tactics and an Executive unwilling – time and time again – to stand up to the Government on behalf of CSIRO staff," Mr Popovski said.
Major rights and conditions protected
Despite attempts to strip CSIRO staff of many important rights, some 80 per cent of workplace conditions were ultimately retained, Mr Popovski said.
"It's disappointing that some important rights – such as consultation – have been altered to favour CSIRO management.
"However the dedication of Staff Association members, delegates, negotiators and organisers has seen the overwhelming majority of CSIRO workplace conditions retained in the new EA.
"Over coming weeks the Staff Association will provide members with updated analysis and coverage of their rights as they exist in the new EA.
"We're also encouraging members to have their say on the review of CSIRO Human Resources policies which is now underway following the commencement of the new agreement."