CSIRO Climate Science Centre starts to takes shape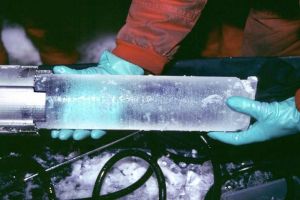 Staff Association Secretary Sam Popovski said he remained "hopeful" of saving more research positions as CSIRO's new Climate Science Centre starts to take shape.
Following Science Minister Greg Hunt's intervention in August – when he directed CSIRO to fund an additional 15 positions to the new centre – the Staff Association had continued put pressure on organisation explore redeployment options for staff that had been earmarked for redundancy, Mr Popovski said.
"The Staff Association continues to enforce the redundancy and redeployment provisions of the CSIRO Enterprise Agreement for several staff in CSIRO Oceans and Atmosphere.
Redundancies temporarily suspended
"These employees have now had their redundancy processes suspended to allow for assessments of capability to occur against new jobs to be created in the Centre, which will be focused on decadal forecasting of climate," Mr Popovski said.
Mr Popovski said the remaining special cases were identified through the formal dispute lodged by the union at the Fair Work Commission earlier this year.
Core capabilities finalised
Reports suggest that the core capabilities required for the decadal forecasting work to be performed by the Climate Science Centre were finalised recently. In meetings with the union, Oceans and Atmosphere management have stated that they plan to work through potential redeployment opportunities for these staff as a first priority.
"We are hopeful that these staff will retain their employment in coming weeks. The Staff Association has been determined to reduce the number of involuntary redundancies in O&A and across CSIRO," Mr Popovski said.
"Saving these remaining jobs would be a positive outcome for both staff and CSIRO. Skills and experience would be retained in this new area of climate research."
Aspendale survives, for now
While the new centre is expected to be based in Hobart, Melbourne's Aspendale Laboratory seems to have received a partial reprieve.
According to media reports, a spokesman for Federal Science Minister Greg Hunt said "CSIRO has committed to continuing climate science at Aspendale, with a commitment to operate the site to at least 2023 on a fully funded basis".
Related content