Science and CSIRO on the outer as Turnbull shakes up Cabinet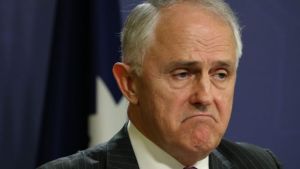 The science and research sector has ended up the big loser from the latest Cabinet reshuffle by Prime Minister Malcom Turnbull; with the portfolio banished to the outer Ministry.
Senator Arthur Sinodinos – who stepped away from the role following a cancer diagnosis – has now formally resigned his commission to focus on his health.
As a result, the role of Science Minister has shrunk into a junior posting within a new 'Jobs and Innovation' portfolio; which combines industry, employment and workplace relations.
Science swallowed into super portfolio
Senator for Western Australia Michaelia Cash will now be the Minister for Jobs and Innovation, supported by the Assistant Minister for Science, ACT Senator Zed Seselja the Assistant Minister for Small & Family Business, Workplaces and Deregulation, Western Sydney MP Craig Laundy.
"Michaelia Cash, Craig Laundy and Zed Seselja – as the new Assistant Minister for Science, Jobs and Innovation – will work together to make sure we harness the jobs of the future through new industries and small business so Australians can adapt and thrive in this era of innovation and technological change," Prime Minister Malcolm Turnbull said.
The reaction from the research community was less than sanguine.
Science sector snubbed, again
Australia Academy of Science President Professor Andrew Holmes said it was disappointing to see science removed from the title of the Ministerial portfolio and assigned to the outer Ministry.
"Science is a critical driver of innovation; it underpins around one quarter of Australia's GDP, and more than one million jobs are in science-based industries," he said.
"Placing the science portfolio in the outer ministry is inconsistent with the Turnbull Government's National Innovation and Science Agenda which placed both science and innovation at the heart of Australia's policy agenda," Professor Holmes said.
Ministerial pass the parcel
"This is the fourth Minister we've had in three years, and the second time that we have not had a Federal Minister for Science – if science is not a priority, we risk damaging the sector and Australia's future health, wealth and wellbeing," Science and Technology Australia President Professor Emma Johnston said.
"We are concerned that without a Department specifically responsible for science, Australian science and technology research will not have the focus that it needs and deserves," Professor Johnston said.
CSIRO Staff Association is a founding member of Science and Technology Australia, one of the peak bodies representing the Australian research sector.
Tributes flow for Sinodinos
Outgoing Minister Senator Arthur Sinodinos received widespread acclaim for his work as Science Minister.
"The science sector deeply appreciated Senator Sinodinos' commitment to science and innovation, his willingness to engage with and understand issues facing the sector and his leadership of the National Innovation and Science Agenda," Professor Holmes said.
Professor Johnston extended her "sincere gratitude" to Senator Sinodinos "for his energetic and passionate leadership in the role."
"Under Senator Sinodinos we have enjoyed a collaborative and energetic approach to science and technology policy," Professor Johnston said.
Staff Association seeks sit-down
CSIRO Staff Association Secretary Sam Popovski has written to Senator Seselja, seeking an early opportunity to meet with the new Minister.
"CSIRO is at the centre of our innovation system. It assists Australian industry and delivers practical solutions like no other organisation.
"CSIRO Staff Association representatives had constructive dialogues with previous Science Ministers Hunt and Sinodinos and we hope to continue this with you and your office," Mr Popovski said.
Related content