Staff Association action protects jobs and transparency for HSE staff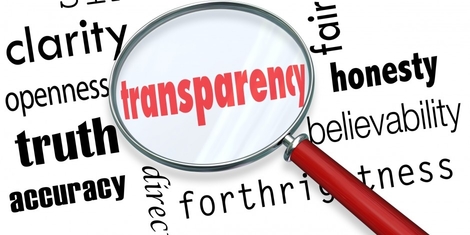 The Staff Association has been in dispute with CSIRO HSE management and HR in recent months, seeking to ensure compliance with the consultation and redundancy provisions of the CSIRO Enterprise Agreement 2017-2020 (EA).
HSE restructure
Consultation in the early phases of the HSE restructure, which management commenced in 2017, was broad and constructive. Difficulties in the process only started to occur early in 2018 when management proposed to spill all positions in the HSE function, without adequate justification. Management also did not articulate which jobs (by location and CSOF level) would exist in the new HSE structure. HSE Advisor roles in particular were all proposed to be spilt, even though the vast majority of HSE Advisor positions would continue to be required in the new structure.
Why was this a problem?
Even though HSE staff had been promised that no net job losses would occur as a result of the restructure, the proposal to spill all positions, including HSE Advisors, could have meant that many staff lost their jobs through involuntary redundancy, including through subjective assessment criteria applied by management. For HSE and other CSIRO staff, the EA protects jobs by ensuring that only genuine redundancies can occur, where management has to specifically justify that particular positions and capabilities (rather than people) are no longer required by the organisation.
Has the Staff Association seen this tactic before?
Yes. We have fought through the last three bargaining campaigns and enforcement of EAs to protect staff from 'spill and fill' processes, which were attempted more regularly in CSIRO about a decade ago. These processes were designed to allow CSIRO management and HR to subjectively determine  which staff it wanted to keep and which staff it wanted to terminate through redundancy. The processes are unfair and lack accountability and transparency for staff.
Why is this important?
Senior management and HR is able to try this tactic at anytime to suit the outcomes it wants to achieve during restructures. Without the strength of the EA and its enforcement by the Staff Association, many staff can involuntarily lose their jobs through restructures, without substantive recourse to the Fair Work Commission and other legal options.
Did HSE management change their approach after the dispute was lodged?
Yes. Following the lodgement of the dispute, management agreed to amend their process so that staff in HSE Advisor positions that remain in the new structure, would retain their position without going through an assessment process to determine if they were potentially redundant. This clearly now complies with the EA, but it also avoids the unnecessary and stressful assessment processes occurring for tens of staff.
What about other HSE staff?
A significant number of positions in the new structure are genuinely distinct to the existing positions in HSE. For these staff, who are largely not in HSE Advisor positions, assessment processes are currently occurring and the Staff Association is representing members with the objective of retaining jobs and ensuring transparency.
Hasn't the process already taken too long?
For a number of reasons, including the time taken by consultants in 2017, the time taken for the CSIRO Executive to endorse the preferred structure in 2018 and the time taken more recently to rectify the non-compliance of management and HR to the application of the EA, the overall process has gone on for too long, increasing stress levels for HSE staff.
Next steps
The Staff Association's priorities are to limit the number of involuntary redundancies as well as  supporting members to access their entitlements, including members who are seeking redeployment or who are approved for voluntary redundancy substitution. More broadly, it is imperative that this restructure delivers on CSIRO's promises on service delivery and HSE improvement for all staff, particularly given the turmoil this change has generated for our members.