CSIRO Staff puts politicians on election notice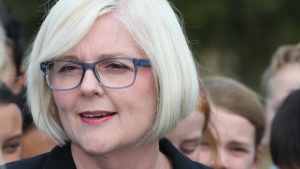 Anticipating the imminent announcement of a federal election, the Staff Association has contacted the major political parties seeking policy commitments on a range of issues including CSIRO funding, job security, scientific integrity and fairer enterprise bargaining.
CSIRO Staff Association Secretary Sam Popovski has written to Science and Industry Minister Karen Andrews, Shadow Minister Senator Kim Carr and Green's spokesperson Adam Bandt seeking election commitments prior to the expected announcement of the federal poll in early April.
"The Staff Association has identified eleven science policy priorities for the upcoming federal election and we've invited the Coalition, Labor and the Greens to respond and list any other election commitments regarding CSIRO and its staff, for the information and consideration of our members," Mr Popovski said.
Secure jobs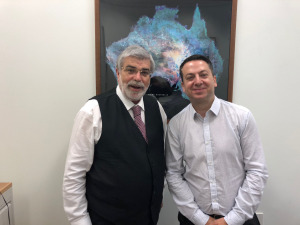 Citing the impact of budget cuts and job losses, Mr Popovski called on all parties "to commit to appropriation funding increases of at least 5 per cent per annum (in addition to supplementation) for a decade to restore CSIRO's capability, jobs and careers."
The "farcical" imposition of ASL levels as a de facto staffing cap "is undermining the achievement of CSIRO's strategy… The Staff Association calls on all political parties to commit to no staffing cap in CSIRO."
Fairer bargaining
"CSIRO's last enterprise bargaining round was characterised by a regressive approach by Government, with attacks on working conditions and the independence of CSIRO's Board and Executive," Mr Popovski said, estimating that salaries were now between 10 and 20 per cent behind those on offer in Australian Universities.
"Under its Act, the Chief Executive of CSIRO is responsible for the terms of conditions of staff… a future Government and Minister should only guide and not direct CSIRO to apply the Government's bargaining policy," Mr Popovski said.
Putting public good first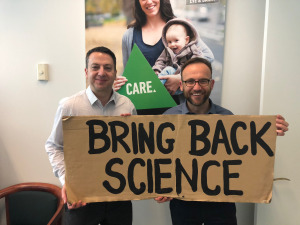 Improving scientific integrity both within CSIRO and across the other publicly funded research agencies is critical.  "The Australian public, now more so than ever, relies on agencies like CSIRO and the Bureau of Meteorology, to conduct research and provide information and advice without political or commercial interference," Mr Popovski said.
CSIRO's public good research needs to be reinforced, relative to commercialisation. "The Staff Association calls on all political parties to include, as part of the Statement of Expectations, reinforcement of CSIRO's broader purpose, including the use of public funds, for the public good," Mr Popovski said.
Other issues raised included additional tax incentives to encourage business investment in CSIRO, increasing regional and rural science capabilities, requirements to improve gender balance and cultural diversity as well as new initiatives to increase Aboriginal and Torres Strait Islander participation and employment at CSIRO.
A voice at the top
"CSIRO is an iconic Australian institution with its own Act and independent Board, and a mission to serve the Australian public and industry as a trusted advisor," Mr Popovski said.
"However, unlike another iconic Australian institution, the ABC, the CSIRO Board does not have a staff-elected position.
"The Staff Association calls on all political parties to commit to creating a staff-elected position on the CSIRO Board to improve transparency and confidence in its functioning."
Assessing the responses
With most observers predicting that formal campaigning will begin soon after the Federal Budget on 2 April, responses from the parties have been sought by month's end.
"The Staff Association plans to communicate the responses with members before the Federal Election, anticipated in May," Mr Popovski said.
CSIRO Staff Association Science Policy Priorities
Steady growth funding for a decade
Government policy to guide, not direct, bargaining
No staffing cap in CSIRO
A staff-elected member of the CSIRO Board
Increase in regional and rural capabilities
Enforcement of a science integrity charter in CSIRO
A new science integrity charter in the Federal public sector
Requirement to address gender and cultural diversity
Initiatives to increase Aboriginal and Torres Strait Islander participation
Reinforcing public good research relative to commercialisation
Additional R&D tax incentive for collaboration with CSIRO and public sector agencies.
Related content