What's at stake for CPSU members this election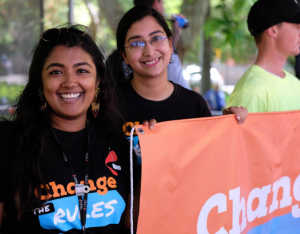 This year, Australians will go to the polls in an important federal election – it's an opportunity for us to make a real difference to change the way our government respects and delivers on the needs of our citizens and communities.
For CPSU members working in the public sector, this election has a major impact because it determines so much of our working lives including who sets policy on our pay and conditions, and our capacity to deliver quality services.
Our members have been clear about the key issues they face and what needs to change to make things fair. CPSU members have worked together to develop a bold plan and build community and political support for our agenda.
Together, we have secured a range of commitments from federal Labor to address key concerns affecting members in the public sector and workers more broadly. These are about:
Changing the public service to rebuild APS staffing, workers' rights & quality services. Governing as a good employer.
Changing the rules for all Australian workers to address issues including job security, low wage growth, superannuation & inequality.
The problems created by the current Coalition government will be hard to fix, but Labor's commitments are a great start.
We will continue to lobby Labor and other parties and candidates and will keep you up to date on how you can get involved and further developments as they arise.
We know that this election will not be the end of our work to change the rules and build a strong, fair and caring society.
Having a strong, active union is vital in building better workplaces and a fair Australia. Make sure you are a part of it.
Authorised by Nadine Flood, Community & Public Sector Union (PSU Group) 5/191-199 Thomas St, Haymarket NSW 2000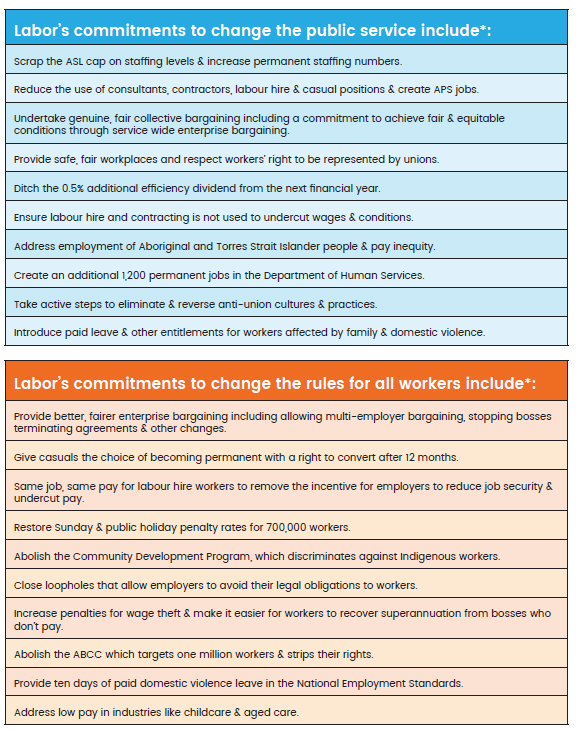 This information is correct as at the time of publication.