CSIRO mobilises research and staff in response to coronavirus pandemic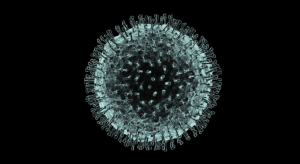 With the outbreak of the novel coronavirus COVID-19 declared as a pandemic by the World Health Organisation, CSIRO has responded with strategies to protect staff and explore research opportunities.
Meanwhile, as the Federal Government announces billions in extra health spending and economic stimulus, the peak body of Australia's union movement has called for two weeks paid special leave for all workers forced to self-isolate or affected by downturns or shutdowns as a result of the pandemic.
The rapid spread of the virus across the world has generated widespread alarm as governments and public health officials scramble to implement strategies to slow the spread of transmission and treat affected populations.
Workforce response
CSIRO has been issuing workforce advice through Health Safety and Environment (HSE) business unit since the first reports of the virus outbreak surfaced in January, with initial updates focussing on travel advice and restrictions. However, as cases of the virus increase in Australia and abroad, CSIRO's communication strategy has shifted, in acknowledgement of growing community anxiety.
"It is really clear this is an issue with wide-ranging implications. And there is a lot of uncertainty. While efforts to contain the virus continue, nobody can't predict exactly how this will play out, so it's important that we prepare for a range of scenarios," HSE Director Trevor Heldt said.
Advice to CSIRO staff lists a range of methods to help reduce risk of transmission including frequent hand washing, social distancing, staying away from work if unwell and taking advantage of the CSIRO flu vaccination program. Site leaders are also monitoring developments and issuing advice to staff based on any specific and local instances of increased risk.
More information
Research effort
CSIRO Chief Executive Larry Marshall outlined CSIRO's research work on COVID-19 at a recent Senate Estimates hearing; research undertaken by scientists based in Geelong's Australian Animal Health Laboratory (AAHL) on the origin and behaviour of the virus and the health group based in Clayton which aims to "build a vaccine pipeline and a manufacturing capability to produce and scale up test vaccines."
"It's the combination of those two things that gives Australia the unique ability to be right at the forefront in fighting coronavirus," Dr Marshall said.
Along with the University of Queensland and Peter Doherty Institute, CSIRO has received a $4.7 million contract from the Coalition for Epidemic Preparedness Innovations (CEPI) – a partnership between public, private, philanthropic, and civil organisations to develop vaccines to stop future epidemics.
CSIRO has also created a new internal COVID-19 Research Opportunities Working Group in response to an "surge in research and development queries," said CSIRO Chief Operating Officer Judi Zielke.
The working group is comprised of senior staff from a range of business units and will be co-chaired by Debbie Eagles (AAHL) and Shane Seabrook (Health and Biosecurity).
Government response
The Federal Government has released a $2.4 billion package to help the health system cope with the pandemic including significant increased funding for primary health care, the aged care sector, stockpile reserves of masks, pharmaceuticals and other personal protective equipment, new advertising and public information campaigns and workforce training.
Useful resources
"The Government will allocate $30 million from the Medical Research Future Fund for vaccine, anti-viral and respiratory medicine research. This will enable Australian researchers to be at the forefront of the drive to develop both treatments and a vaccine," Prime Minister Scott Morrison said.
In a separate announcement, the Government revealed a massive $17.6 billion economic stimulus package in a bid to stave off recession; featuring payments to welfare recipients and pensioners, cash grants for small and medium business plus an extension of the instant asset write-off and support payments for apprentices.
ACTU plan
The Australian Council of Trade Unions called on the Federal Government to provide a guarantee of two weeks paid leave for all workers – permanent, casual and contract – forced to self-isolate or where there is a downturn or shutdown due to the impact of coronavirus.
"With 1 in 3 workers in Australia not having any access to paid leave we need the government to step in and ensure that employers are able to fund proper leave for workers who have to self-isolate due to public health concerns," ACTU Secretary Sally McManus said.
However, the Government looks set to ignore the union plan, instead stating that casual workers who contracted the virus or forced to self-isolate would be eligible (subject to an assets test) for an immediate Newstart welfare (unemployment) payment while out of work.
"This announcement by the Prime Minister falls far short of what is required. Public health concerns must be put first, this response fails to do so… It is not good enough and we will keep fighting to get paid special leave for as many Australian workers as we can," Ms McManus said.
Related content