Is an enterprise bargaining vote on the way?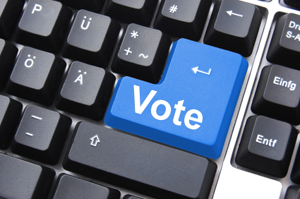 CSIRO's Executive Team has provided the strongest indication yet that staff will receive a chance to cast their verdict on management's controversial enterprise bargaining strategy.
In an email to staff, Executive Director Dr Peter Mayfield said that the management negotiation team were preparing for an all staff vote on their enterprise agreement (EA) proposal; almost two years since the nominal expiry of the existing deal.
Controversial policy
Dr Mayfield said that the Australian Public Service Commission (APSC) had advised that "the preliminary assessment conducted on the CSIRO draft agreement indicates that the draft EA is consistent with the Government Bargaining Policy."
The Coalition's controversial Government Bargaining Policy mandates sweeping cuts to workplace conditions and legal protections in return for extremely low pay increases. The policy has been mired in scandal and led to unprecedented disputation across the federal public sector workforce.
Staff Association Secretary Sam Popovski said that CSIRO's proposed agreement would slash employee rights across the board.
CSIRO rights and conditions at threat
"Removing masses of agreement content – almost half the current clauses – into CSIRO policy or procedures will make these provisions legally unenforceable," Mr Popovski warned.
"If adopted, it would mean CSIRO management have the power to totally remove or change these conditions and rights at any time without staff or union agreement."
All staff ballot in September?
While hinting that an all staff vote on their proposed offer could be called swiftly, Dr Mayfield explained that management still had a few hurdles to clear before a ballot could proceed.
"CSIRO will submit the draft EA for final approval by the Australian Public Service Commissioner. If approved, we will then be in a position to commence preparations for a staff ballot which could be held in the August/September 2016 period," Dr Mayfield stated.
However Mr Popovski said that new Science Minister Greg Hunt might also have a role to play.
"Our understanding, based on past and current experience across the public sector, is that the responsible portfolio Minister may need to approve the proposed offer prior to the commencement of an all staff ballot," Mr Popovski said.
CPSU steps up bargaining campaign
"With the election now settled, the CPSU is pulling out all the stops to help these workers and break this (bargaining) impasse," CPSU National Secretary Nadine Flood said.
The union is proceeding with a multi-faceted approach to resolve the deadlock including; a direct appeal to Prime Minister Malcolm Turnbull to solve the problem, strategic protected industrial action including strikes and stop work meetings, increased lobbying of politicians and policymakers and legal appeals to the independent umpire, the Fair Work Commission.
CPSU members in the Department of Immigration and Border Protection are set to take the lead with a 24 hour strike on Friday 12 August that may result in potential delays and disruption for international passengers at airports across Australia.
"Prime Minister Turnbull can avert future strike action, including the prospect of broader industrial action across the Commonwealth public sector, by working with us to fix this mess," Ms Flood said.
"All these workers want is to hang onto their existing workplace rights, particularly family-friendly conditions and a fair wage outcome given their wages have been frozen for the past three years."
Related content