CSIRO Executive to release full agreement proposal to staff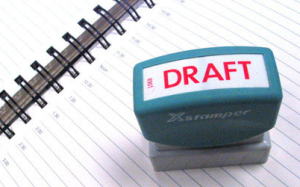 The CSIRO Executive has provided staff with a full Enterprise Agreement proposal for review.
The time period for the review will be at least all of Easter and the April school holiday period.
What you need to know
The proposal comes after intense negotiations between Staff Association and CSIRO bargaining representatives, following staff's rejection of the Executive's initial proposal in October 2016.
Discussions in formal negotiations meetings have essentially concluded and soon it will be up to staff to determine if this offer is good enough.
What has changed
The proposal is substantially better than the first proposal that staff rejected in October.
Approximately 90 per cent of the rights and conditions of the existing Enterprise Agreement (EA) would be retained.
The pay offer of 6.5 per cent total over the next 39 months is less than cost of living increases for staff given the three year delay; however, it's at the maximum of what's being offered in the public sector through the Government's bargaining policy.
Detailed analysis available
The Staff Association's complete analysis of each issue can be accessed here.
79 issues have been agreed. 15 issues are not agreed, mainly due to the application of the Government's bargaining policy, which has stripped some rights and prevented enhancements to conditions.
The Australian Public Service Commission are yet to formally approve this proposal and the Staff Association will be lobbying Science Minister Sinodinos in coming days to ensure there are no last minute cuts to rights and conditions.
Draft agreement 
What you need to do
Read the complete analysis and let us know if you have any questions.
The Staff Association has organised workplace meetings around the country from 26 April to 5 May.
To find the time and location of your meeting, visit our enterprise bargaining website. Meeting information will be updated regularly.
Feedback from members is absolutely critical. In coming weeks, the Staff Association Council will be considering all feedback ahead of a likely vote on a new EA around May.
Strength in numbers
Improvements achieved in this proposal are the result of members campaigning for a better offer. There is strength in numbers. Ask a colleague to join the Staff Association today.