Enterprise bargaining at CSIRO draws to a close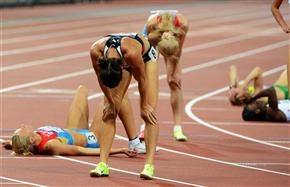 The CSIRO bargaining process is due to be finalised over coming weeks following the approval of Executive's Enterprise Agreement (EA) proposal via an all staff ballot.
Management's second EA offer was approved by a vote of 58 per cent with 77 per cent of eligible CSIRO staff participating in the ballot.
Staff Association Secretary Sam Popovski said that despite the loss of important CSIRO workplace rights and conditions, the union accepted the result.
Democratic decision
"Ultimately the majority decision of CSIRO staff must be respected. While disappointed with the outcome, the Staff Association will continue to defend those legally enforceable rights and conditions that remain in the new EA."
In an email to staff, CSIRO Chief Executive Larry Marshall stated he was pleased with the result.
"I appreciate many of you wanted more from the agreement, but I am glad we were able to reach agreement with Bargaining Representatives."
"I want you all to know that regardless of this outcome, we aren't taking a single day's rest from looking at ways to continue making CSIRO a better place to work," Dr Marshall said.
Formal approval
Mr Popovski said that the Staff Association has liaised with CSIRO Human Resources to ensure the new agreement will come into force as soon as possible.
"The necessary paperwork is now lodged with the Fair Work Commission for final approval in coming days."
"Hopefully these closing formalities will be concluded in a timely fashion and CSIRO staff will have their new agreement – and a long overdue pay increase – in short order," Mr Popovski said.
Across the Public Sector
A series of public sector agreements have been finalised in recent weeks. Staff in Agriculture, Defence, the Tax Office and Department of Prime Minister and Cabinet recently voted to approve EA offers.
However enterprise bargaining in agencies such as the Bureau of Meteorology, Department of Human Services and Immigration and Border Protection are still ongoing.
Related content