Are CSIRO relocation and redundancy rights at risk?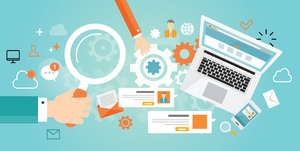 Following the last bargaining negotiation meeting, the Staff Association reported to members that CSIRO management were considering changes to existing Enterprise Agreement (EA) entitlements on relocation and redundancy.
The Staff Association's position in negotiations is no change to either of these important EA clauses.
Relocation
CSIRO management stated that it was looking to discuss potential changes to inter-city relocation (EA clause 81.1) but provided no definitive position. Management indicated it was looking for greater 'flexibility' in applying relocation provisions to individual staff.
The Staff Association believes this may include changes to subclause 81.1d, which provides mandated entitlements to transport and removal costs, fares and travelling expenses, sale and purchase of houses allowance, education costs allowance and a further six provisions. Discussions on this clause will continue at the next negotiation meeting on Wednesday 18 March.
The management-initiated discussion on inter-city relocation comes at the same time as a CSIRO Agriculture and Food proposal to compulsorily transfer 13 staff from North Ryde to Werribee. The consultation process for this forced relocation has commenced and staff are very concerned about the lack of strategic reasoning behind the proposal, which would leave no remaining agricultural or food science capabilities in CSIRO in Sydney.
Protecting EA entitlements through this process and other likely restructures and relocations across CSIRO is a key priority for the Staff Association.
Redundancy
In terms of redundancy entitlements, CSIRO management indicated it was seeking to have a discussion about the process for Voluntary Redundancy Substitution (VRS).
Currently, very few substitutions – where one staff member whose position is potentially redundant, exchanges positions with another staff member who would not contest redundancy – actually occur. Most VRS situations are simply voluntary redundancies without the substitution – where a staff member is seeking to leave and CSIRO agrees to make their position redundant.
The Staff Association actively supports the minimisation of involuntary redundancies through restructures, but we are also committed to protecting the total number of jobs in CSIRO through the EA and other job security campaigns such as scrapping the ASL cap.
A further expansion of the voluntary redundancy system, leading to additional losses of employed positions in CSIRO, is not in the interests of staff or CSIRO's future. Discussions on the EA redundancy schedule, like the relocation clause, will occur at the next negotiation meeting on Wednesday 18 March.
Join the Staff Association
Help protect employee rights and CSIRO working conditions by supporting the Staff Association's enterprise bargaining campaign.
If you're not yet a member, join the union today. For more information on membership, email [email protected] or speak to an organiser or workplace delegate.
Related content