Government's Innovation Agenda first step to repair Australian science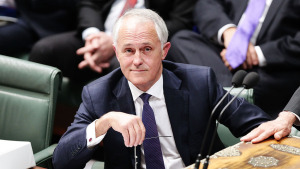 The Community and Public Sector Union (CPSU) and the CSIRO Staff Association have welcomed Prime Minister Malcolm Turnbull's National Innovation and Science Agenda (NISA) as a first step towards repairing the damage caused by cuts to essential science and innovation spending.
"This agenda is a long overdue recognition from the Government that funding for organisations like the CSIRO and investment in innovation within the public sector are among the essential building blocks of a prosperous future for Australia," CPSU National Secretary Nadine Flood said.
Damage already done?
"Unfortunately much of the damage that's been caused by thoughtless budget cuts, including so-called efficiency dividends, can only be partially repaired through these measures. Once scientists are cut, as one if five has been from the CSIRO over the past two years, that loss of knowledge and expertise can never be fully recovered."
"We're encouraged by Prime Minister Turnbull's rhetoric that he wants the Government to lead by example by becoming more innovative in delivering services, but he's ignored the reality that the private sector has invested sensibly in digital transformation while the Government has been haphazardly slashing public sector jobs and capability in a way that makes it significantly harder to turn his vision into reality," Ms Flood said.
Step in the right direction
Some of the features of the innovation statement include:
A CSIRO innovation fund of about $200 million to support co-investment in new companies based on intellectual property created by Australian research institutions. The fund includes $70 million from the government, private sector investment and new revenue from CSIRO's Wi-Fi (WLAN) program.
$20 million expansion to CSIRO's Accelerator programme to include other publicly funded research organisations to commercialise research.
$294 million for the Square Kilometre Array radio telescope project.
$75 million for Data61, a new entity resulting from the merger between National ICT Australia (NICTA) and CSIRO's digital productivity flagship.
The announcement of a new Cooperative Research Centre funding round to open in February 2016.
"There's no doubt that this is a change in direction from the policies of the Abbott Government. In many respects the damage to CSIRO has already been done via drastic funding cuts, the cancellation of critical research and the loss of 1,400 jobs over a two year period," said CSIRO Staff Association Secretary Sam Popovski.
"More still needs to be done to rebuild Government laboratories. Research and development funding in Australia still lags significantly behind successful innovative competitor nations in the OECD."
Further comment