Thank you from the Staff Association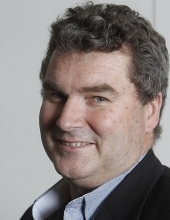 As 2015 draws to a close, President Dr Michael Borgas pays tribute to the work of Staff Association members, delegates, councillors and staff members while reflecting on the challenges facing CSIRO.
THE MORE THINGS CHANGE, the more they stay the same. CSIRO now at the 'centre of innovation policy,' but is still challenged. Science and working conditions for scientists are under threat. Innovation may mean doing more for less, but the workers in CSIRO demand more than rhetoric.
Many groups of workers are still losing colleagues, support and mentors and are anxious.
We do more for less.
Wages and conditions are threatened.
However, the collective remains strong and our will to protect conditions and improve the jobs of scientists in our community is strong. We can be proud of our organising, the preservation of the collective, and our industrial action in support of science.
Science workers in CSIRO are now identified with progressive forces for a better society, better wages and conditions, and for contributions from Australia worthy of national pride.
Elsewhere in the world similar industrial organising is influencing science. 6,000 unionised University of California post-docs recently took industrial action, threatened strikes and won better pay and conditions.
President Obama introduced new labour laws giving overtime entitlements to the low paid. This meant most post-docs in the US, producing a frenzy of organising and reactionary institutional response. A series of forums on the 'Future of Research' is rolling around the United States and reform of the science career is underway.
These changes are inevitable when workers are exploited for too long, or when we relax and let our conditions be taken away piece-by-piece. One the great inputs into innovation around the world is unpaid and unrewarded labour by scientists. We all know we work longer, harder, and with considerable career risks, than the nominal 7 hours 21 minutes per day. These inputs are vital donations to innovation systems around the world.
The will to innovate is pervasive amongst scientists and is why we work hard to produce excellent science that matters. We don't need to lectured or bullied by governments into pay cuts and unworkable industrial agreements to suit bureaucrats in a government where science ignorance is pervasive despite recent changes.
The lip service around innovation is beguiling, but don't be mistaken: the usual order of business is to exploit and marginalise science.
In prosecuting our cause many people need to be thanked. On behalf of members, I thank Sam and the team at the CPSU, our wonderful council and delegates, and many of the staff in support services from the broader CPSU.
I need to single out Paul Girdler our lead organiser, departing for important tasks in Borders and Agriculture, an industrial front-line. Paul worked so well for us and taught me many things, and he has a real heart for science and CSIRO workers – thank you Paul. From myself I also thank all members, whether working in science or support or helping others through the Staff Association it is your efforts that makes us proud to represent you.
The threats are real, but we have many friends throughout the union movement and society. Stay strong for science and for the science workers of the future.
In Unity,
Michael
Dr Michael Borgas
President, CSIRO Staff Association