Marshall to consider consultation plan as pressure intensifies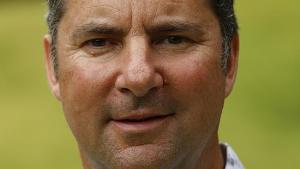 Senior management have agreed to ask embattled CSIRO Chief Executive Dr Larry Marshall to give consideration to a workforce consultation plan proposed by the Staff Association.
The news came as a result of a Fair Work Commission (FWC) conference to resolve the dispute between CSIRO and the Staff Association – which remains opposed to proceeding with the proposed cuts –  until consultation with all CSIRO staff has occurred.
Proposal for genuine consultation
The Staff Association participated in conference with Fair Work Commissioner Wilson and senior Human Resources (HR) management for two hours on Thursday in an effort to resolve the dispute.
The Staff Association proposed a process for genuine consultation across CSIRO consistent with the union's FWC application and representations made to senior managers following the Chief Executive's announcement of proposed job cuts on 4 February 2016.
The Staff Association argued that this proposal would allow for a whole of organisation consultation process to occur and provide the opportunity for staff input to the Dr Marshall and Executive Team as the decision makers of the organisation.
Commissioner Wilson spent considerable time working through the issues with both parties.
Marshall to consider consultation plan
Management's response at the end of the conference was to neither agree nor reject in entirety or in part the Staff Association's position or proposed consultation plan to resolve the dispute.
However management did undertake to consider the plan of the Staff Association with Dr Marshall and Deputy Chief Executive Dr Craig Roy and agree to further discussions with Staff Association representatives in coming days.
Next steps
Senior management also agreed to provide a wriiten response, which the Staff Association will consider in a further attempt to resolve the dispute in the interests of staff.
However Staff Association representatives indicated that unless CSIRO's response provided for a whole of organisation consultation process to occur – prior to proceeding with potential redundancy notifications –  that the dispute would likely continue.
The dispute could be escalated to a formal FWC hearing at short notice next week if that proved to be the case and there is no resolution in coming days.
Related content