CSIRO cuts research into cities as Turnbull releases urban policy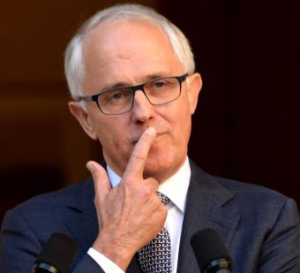 More detail on CSIRO Executive's plan to slash jobs in Land and Water has emerged with the science unit admitting that proposed cuts will force the cancellation of research into cities.
The admission could not come at a worse time for the Federal Government; clashing with the announcement of a $50 million urban strategy, styled as one of Malcolm Turnbull's signature policies.
Research into cities set to crumble
CSIRO Land and Water Unit is set to lose up to 70 ongoing staff as part of Chief Executive Larry Marshall's plan to cut more than 300 jobs from the organisation.
All six of the research programs in Land and Water are affected and the scientists that focus on urban environments are at significant risk.
In an email to staff, CSIRO Land and Water Director Dr Paul Hardisty confirmed that nearly 20 positions would be axed from the area and a subsequent restructure would see the program abandoned altogether.
"CSIRO Land and Water will need to restructure as a result of the staff reductions, primarily with the closure of the Liveable, Sustainable and Resilient Cities Program and a redistribution of some of this capability into the remaining Programs," Dr Hardisty wrote.
Across the board cuts
Dr Hardisty acknowledged the effect of the proposed cuts on staff morale and well-being.
"This is a very difficult time for all Land and Water staff and we understand that many of you will be feeling concerned and anxious about yourselves and your colleagues."
The proposed job losses (Full Time Equivalent positions) across CSIRO Land and Water are predicted as follows:
15 cut from Biodiversity, Ecosystem Knowledge and Services
8 cut from Environmental Contaminants
7 cut from Water management
18 cut from Liveable, Sustainable, Resilient Cities (program set to close)
15 cut from Adaptive Social and Economic Systems
3 cut from Landscape intensification
Duplicitous Government action
The revelations that CSIRO is set to cancel research into Liveable, Sustainable and Resilient Cities exposes the duplicity of the Federal Government as it announces a $50 million urban policy.
Criticism of CSIRO's direction under Dr Marshall is unprecedented and increasingly widespread. The Silicon Valley venture capitalist has attracted international condemnation for his plan to cut hundreds of jobs, particularly in climate research.
The embattled Chief Executive attracted more negative headlines this week with another unconvincing performance before a Senate Select Committee and media reports that the laboratory credited with the invention of Wi-Fi faces closure as CSIRO's Data 61 prepares to shed up to 70 jobs.