Staff Association steps up legal campaign to stop CSIRO job cuts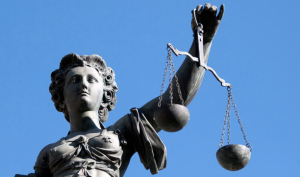 The union representing CSIRO workers has launched a new dispute with senior management in a fresh bid to stop hundreds of job losses at the national scientific and research organisation.
Staff Association representatives have written to senior management alleging further breaches of the CSIRO enterprise agreement regarding the application of rules governing potential redundancies.
This development in the campaign to stop CSIRO cuts comes as Chief Executive Larry Marshall continues to push his controversial plan to sack hundreds of scientists during the federal election campaign.
New dispute calls for immediate suspension of redundancy process
"Following legal advice, I have notified a new dispute to CSIRO alleging breaches of the Enterprise Agreement and requesting a suspension of all redundancy processes within the six impacted Business Units; excluding Data61 and Finance and Project Support," said CSIRO Staff Association Secretary Sam Popovksi.
The six units are Land and Water, Oceans and Atmosphere, Agriculture, Minerals, Manufacturing, and Food and Nutrition. A recent analysis of management's total proposed cuts – including Data61 and Finance and Project Support – forecasts more than 440 CSIRO staff being potentially affected resulting in 317 redundancies.
While the union and the CSIRO management have previously clashed regarding the issue of workforce consultation, this new dispute concerns the legality of identifying and managing potential redundancies that the organisation has embarked on.
Correct application of redundancy and redeployment rules in dispute
"The Staff Association contends that the organisation has committed several breaches of the CSIRO Enterprise Agreement 2011-14; including Schedule Three which outlines the legal obligations pertaining to redeployment and redundancy," Mr Popovski said.
"We've issued management with a detailed statement outlining our case and maintaining our original concern that Larry Marshall's proposal to cut hundreds of CSIRO jobs has been misguided, ill-conceived and poorly implemented from day one; almost four months ago."
Mr Popovski said that the decision to process redundancies by individual business units might be harming the rights of affected officers and limiting opportunities for CSIRO to retain talent by effectively undermining strategies to redeploy staff based on skills and capability.
"Due to the way in which CSIRO has approached the potential redundancies  … there has been limited consultation about options and measures across all units to reduce the need for, or mitigate the impacts of, redundancies," Mr Popovski said.
Are individual staff being identified rather than skills?
Mr Popovski said that in some cases it appeared that individual officers have been identified by CSIRO as potentially redundant – rather than the skills and capabilities that are no longer required by the organisation – which might constitute a breach of the rules.
"By refusing to use skills and capabilities as a primary and guiding principle, CSIRO may be failing to ensure genuine discussions are occurring about methods of reducing or mitigating the need for forced redundancies.
"For example, voluntary redundancy substitution is not occurring consistently with CSIRO staff and the Staff Association. Communication to staff on the option of voluntary redundancy substitution has been inadequate across CSIRO and specifically in Business Units that do not have officers that have been identified as likely to become potentially redundant at this stage," Mr Popovski said.
Call for urgent discussions with management
Given CSIRO has lost twenty percent of staff since 2014, the threat of hundreds more job losses based on a flawed assessment of existing workforce skill capacity could see the organisation headed into dangerous new territory, Mr Popovski warned.
"It's hard to remember a more grim or desperate time in CSIRO's history. The fundamental capacity of the organisation – the research skills base as represented by the staff – has been hollowed out over the past three years.
"So the proposal to cut more jobs in such an inconsistent and haphazard fashion won't just compound the damage – if enacted – the plan could send the workforce into a tailspin.
"The Staff Association has sought an urgent written response from senior executives and the scheduling of crisis meetings by the end of the week or the matter may be escalated to the Fair Work Commission or court of higher jurisdiction," Mr Popovski said.
Related content