Executive Team test strategy and CSIRO morale with staff-wide survey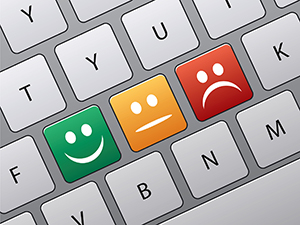 CSIRO's Executive Team will test workforce confidence and morale by conducting an all-staff survey throughout July.
The online survey – which is open to all CSIRO staff – is being promoted as a means to 'confidentially contribute thoughts and feelings on Strategy 2020,' with the Executive Team expressing a 'genuine interest in understanding how people are going in the context of the strategy.'
Staff morale and confidence already low
This latest survey comes two years since the CSIRO Board commissioned a 2014 study into staff mood following the Integrated Reform Program and the Coalition's $115 million funding cut that resulted inthe loss of nearly 900 jobs.
Since 2013 the organisation has lost close to 1,300 jobs – or 1 in 5 staff – which has resulted in low staff morale and falling confidence in executive management.
The 2014 survey revealed a loss of faith in senior management's vision, direction and commitment to consultation. Staff also expressed a strong sense of disappointment regarding the adequacy of CSIRO's engagement with external stakeholders – primarily Government – to secure funding.
The implementation of CSIRO Strategy 2020, including through the axing of another 300 jobs, has further generated controversy and dispute for Chief Executive Larry Marshall and the Government this year.
Time to have your say
While the survey has been designed to capture the views of staff regarding Strategy 2020, the activity should also provide an opportunity to rate the performance of CSIRO leaders and senior executives.
The survey is secure and confidential. The results will be collated, reported on aggregate and benchmarked against previous surveys and international comparisons. Administered by external consultants Willis Towers Watson, the survey comprises of 32 questions and can be completed in ten minutes via desktop computer, mobile or tablet.
The Organisational, Development and Change (ODC) team are committed to be open and transparent in sharing the results with the workforce and the Staff Association.
CSIRO staff should have received an email invitation from Willis Towers Watson with individual instructions on how to access the survey. For more information consult the FAQ or email the ODC team for assistance.
The survey will close Friday 29 July.
Related content