Data61 transfer complete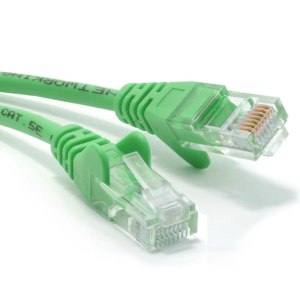 The merger of National ICT Australia (NICTA) and CSIRO's Digital Productivity unit into Data61 has been completed with fewer than expected job losses.
The outcome represents a significant reversal of fortunes for NICTA staff following the Coalition Government's decision in 2014 to cease funding the technology organisation altogether.
Some early reports had up to 200 positions being lost as a result of the merger. While initial estimates from Data61 management indicated that 25 jobs might go, the final tally of redundancies came in at 13, with only three forced terminations.
CSIRO Staff Association Secretary Sam Popovski welcomed the conclusion of the Data61 merger process. "There's still plenty of work to do in terms of understanding and integrating Data61 staff as part of the larger CSIRO workforce. However the fact that the merger process did not involve hundreds of job cuts is a great start."
Information sessions for Data61 staff
Sydney (ATP Eveleigh) – Monday 15 August, 12-1pm. ATP F4-Room 60
Sydney (Kensington) – Tuesday 16th August, 12-1pm. NRL F3-Room 313. Video Conference facility for other staff and sites available at this session only.
Brisbane (Spring Hill) – Friday 2 September, 10 to 11.30am. Venue TBC.
Melbourne and Canberra sessions have been completed.

NICTA thrown overboard
A little over two years ago, the future of NICTA staff hung in the balance. As part of the 2014 Federal Budget, then Communications Minister Malcolm Turnbull declared in that it was time for "NICTA to stand on its own feet" while justifying his decision to cease all federal funding for organisation from June 2016.
While some senior NICTA management expressed hopes that the organisation would replace the lost funding via private sector investment; it didn't take long for the optimism to evaporate in the face of reality.
"Even if, in the end, half of our funding was external from sale of companies, licensing and things like that, you still have to underpin the core research that makes that possible… there's no model in the world in which a research organisation is entirely externally funded," said then NICTA Chief Executive Hugh Durrant-Whyte.
CSIRO life line
Talks of a CSIRO lifeline for NICTA began later that year and soon gathered pace. In April 2015, integration teams from both organisations had been formed and released a statement of intent outlining the merger proposal between NICTA and CSIRO's Digital Productivity unit.
Four months later heralded the creation of a new entity – Data61 – that would house the merged workforce and Australian technology entrepreneur Adrian Turner was announced as the inaugural CEO.
Despite fears that a budget shortfall could result in hundreds of job losses, the merger project received a funding boost with the release of the Turnbull Government's National Innovation and Science Agenda in November 2015.
Securing the connection
Mr Popovski paid credit to management and Staff Association negotiators in ensuring that all Data61 are employed under the CSIRO Enterprise Agreement.
"On behalf of the union, I want to welcome former NICTA staff to Data61 and CSIRO. The Staff Association is keen to understand your experience and represent your interests. We've got a lot to learn about each other.
"The Staff Association a member driven, not-for-profit organisation that is democratic, open and transparent. As a collective, our members work to protect working conditions and pay at CSIRO, including Data61," Mr Popovski said.
Protecting workplace conditions and standards
In addition to membership benefits such as workplace advice, legal and financial services and insurance coverage for travel to and from work; Mr Popovski highlighted the role that the Staff Association plays in protecting workplace rights.
"CSIRO Executives have a plan to cut employee protections and legal rights, including those of Data61 staff. We may soon see a situation where management ask all CSIRO staff to vote on a bad deal that will trade off a massive amount of conditions for a very poor pay rise," Mr Popovski said.
Related content