CSIRO staff among the winners at 2016 Eureka Prizes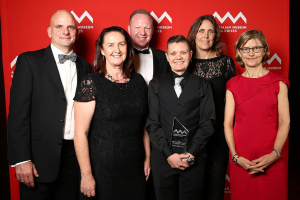 CSIRO researchers were among the winners at this year's Eureka Prizes. Established in 1990, the Eureka Prizes celebrate outstanding achievements in Australian science and science communication.
Hosted by the Australian Museum, the awards are sponsored by government, educational and private organisations and judged by a panel of eminent researchers and science policymakers.
Marine Debris Team
Ocean and Atmosphere's Marine Debris Team won the prize for Environmental Research, sponsored by NSW Government's Office of Environment and Heritage. Comprised of Denise Hardesty, Chris Wilcox, Tonya van der Velde, Matt Lansdell and TJ Lawson; the team's research examined the distribution and sources of debris across Australian coastlines.
"It was a wonderful night, we were thrilled to be acknowledged for the work we've been doing. It was an honour to win the environmental research award, and fantastic to be there to celebrate with the whole team," said Dr Hardesty.
Watch the CSIRO Marine Debris finalist video.
Lisa Harvey-Smith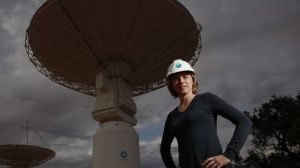 Lisa Harvey-Smith from CSIRO Astronomy and Space Science took out the Eureka for Promoting Understanding of Australian Science Research, sponsored by the Federal Department of Industry, Innovation and Science.
Lisa's work with students and the public – particularly young women and indigenous students – has been recognised, especially in the context of Australia's contribution to the Square Kilometre Array project.
"(With the SKA) we will see further, deeper and fainter than we ever have before… we will be able to better understand black holes and witness gravitational wave events, not just from those waves but from the light they emit, as well," Dr Harvey-Smith told Fairfax Media.
Watch Dr Harvey-Smith's finalist video.
CSIRO Prize
The CSIRO sponsored Eureka Prize for Leadership in Innovation and Science was won by Professor Gordon Wallace, from the University of Wollongong for his leadership of research into 'intelligent polymers' with potential applications from medical science to renewable energy.
More information