Borders staff repel attack on condition and head to arbitration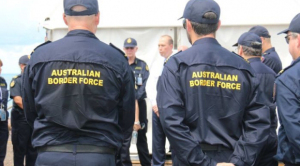 Following hard on the heels of the CSIRO staff ballot, workers at the Department of Immigration and Border Protection (DIBP) have voted to reject an enterprise agreement that proposed cuts to workplace rights and conditions by a whopping 82 per cent margin.
The recently merged department – mainly comprising of former Customs and Immigration staff – have been the centre of a Community and Public Sector Union (CPSU) campaign to challenge the Coalition Government's regressive Australian Public Service bargaining policy.
Due to a previous Fair Work Commission decision to suspend protected industrial action at DIBP and move to a third vote – the emphatic result clears the way for independent umpire to arbitrate the industrial dispute – setting up the sternest legal test to date for the bargaining framework.
Rejecting unfairness
CPSU National Secretary Nadine Flood said the vote was a rejection of unfairness.
"This is an emphatic rejection of the fundamentally unfair and unreasonable deal being pushed by Immigration and Border Force's bosses and the Turnbull government.
"Nearly 10,000 people voted No because they know a bad deal when they see one. This offer would have hurt them, their families and their colleagues."
Time for change
"This DIBP result is a strong dose of reality for Prime Minister Turnbull and Employment Minister Michaelia Cash. Public sector bargaining is a problem that isn't just going to go away," Ms Flood said.
DIBP subsequently responded by handing its senior executives a pay rise worth up to $6400 a year, media reports suggest.
The Canberra Times stated that the "new deal will be worth an extra $6400 a year to a senior executive at the top of the elite band 3 level, taking their pay to more than $326,400 per year," and that the department's annual report outlined more than $47 million spent on senior remuneration in 2015-2016, "including salaries, vehicles, redundancies, superannuation and other benefits."