CSIRO's $200M Innovation Fund starts to take shape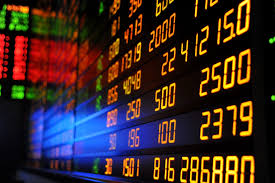 More detail has emerged on CSIRO's Innovation Fund, one of the signature policies of the Federal Government's National Innovation and Science Agenda (NISA). While the fund was launched last December – some twelve months on from the original NISA announcement – key features of the the initiative are still in the process of taking shape, with the early stage of the fund expected to commence operations in March 2017.
CSIRO describes the Innovation Fund as a vehicle to co-invest in "new spin-out and start-up companies and Small to Medium Enterprises (SMEs)" developing "early stage technology opportunities" from the work performed by Australian Publicly Funded Research Agencies (PRFAs).
The $200 million fund will comprise an investment of $70 million (over ten years) from the Federal Government, $30 million from CSIRO's Wi-Fi patent royalties with the remaining $100 million to be sourced from the private sector.
Subsidiary company
CSIRO have confirmed that the Innovation Fund will be set up as a subsidiary company "ultimately accountable to the CSIRO Board and will also be subject to the regulatory processes that oversight venture funds." The Fund will also "have its own governance and decision-making structure, including an investment committee that will include independent members."
When it comes to CSIRO's internal structure, a spokesperson for CSIRO said that "the Fund will be part of the Science Impact and Policy group, which also supports the Science and Industry Endowment Fund and manages the Research+ science programs."
In launching the initiative, CSIRO Chief Executive Dr Larry Marshall described it as the "final piece in the puzzle" that is Strategy 2020, further describing the fund as "a virtuous cycle of investment in taking our best ideas from bench-top to beta to buyer."
Team Fund
Following what CSIRO described as an "extensive recruitment process" businessman Bill Bartee has been appointed as leader of the Innovation Fund Investment manager's team. The name should be familiar to CSIRO staff. As a co-founder of Blackbird Ventures, Mr Bartee has been engaged recently as a facilitator for CSIRO's ON accelerator program. Described as a veteran venture capitalist, Mr Bartee's early career included stints in US private equity groups and asset management companies before moving to Australia.
In addition to his stake in Blackbird Ventures, Mr Bartee is listed as a Director of Southern Cross Venture Partners; the same fund manager that listed Dr Marshall as partner prior to his appointment as Chief Executive at CSIRO. Despite the close personal and professional ties between the pair, CSIRO would not disclose any information on the selection procedure employed to counter the perception of a conflict of interest; only to describe the appointment process as "rigorous."
Information on Mr Bartee's remuneration – salary, bonuses and incentives – and that of his still-to-be-assembled team of investment managers was also not forthcoming.
Moving forward
Private sector capital raising for the Innovation Fund will commence in the next few months. CSIRO states that "investment in the Fund will only be open to 'wholesale investors' (that is, professional investors and companies that manage investments in opportunities), not to retail or 'mum and dad' investors."
So far as applications go, proposals will be welcomed sometime over the next three-four months. "The leader of the CSIRO Innovation Fund investment team commences in February and other members of the Investment Managers team are currently being recruited. It is anticipated that the Fund will be in a position to receive proposals for investment by the Fund in the period a couple of months after February 2017."
Once up and running the Innovation Fund "will be open to investment proposals from CSIRO, Australian universities, Australian publicly funded research agencies, and SMEs bringing forward a proposal in partnership with one of these eligible organisations."