Cash up as Science Minister Sinodinos temporarily sidelined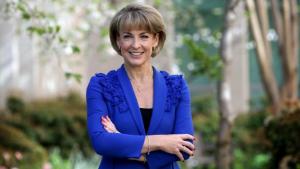 Science Minister Arthur Sinodinos has announced he will take leave from the Cabinet and Federal Parliament – citing the need to address an unspecified medical issue – with Senator Michaelia Cash set to assume acting portfolio responsibilities.
"I sought, and was granted, a period of leave by the Prime Minister to address a medical issue… I will return to full duties later this year as soon as practicable," Minister Sinodios said in a statement.
"I ask for privacy for myself and my family at this time."
Senator Sinodinos was appointed Minister for Industry, Innovation and Science in January 2017, following the promotion of incumbent Greg Hunt MP to the Health ministry.
"I have a keen appreciation of the importance of innovation and science policies, including the role of national institutions such as CSIRO, in delivering economic growth and development," Minister Sinodinos remarked at the time.
Staff Association Secretary Sam Popovski wished Senator Sinodinos a speedy recovery.
"On behalf of the Staff Association Council and members, we wish the Senator all the best and look forward to his return to the portfolio," Mr Popovski said.
Senator Michaelia Cash is the Minister for Employment, Women and Minister Assisting the Prime Minister on the Public Service.
Minister Cash adds the acting responsibility for Industry, Innovation and Science, effective 20 September 2017.
Prior to her election to Parliament in 2007, Senator Cash worked as a solicitor for law firm Freehills, specialising in employment law and workplace relations.
Related media