Border Protection showdown begins at Fair Work Commission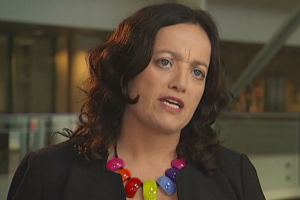 The bargaining battle at the Department of Immigration and Border Protection has entered a critical phase with the commencement of an arbitration hearing before the full bench of the Fair Work Commission.
Management lawyers and CPSU representatives are in the process of providing evidence to the Commission, a process expected to last for several weeks.
Set against the backdrop of the Federal Government's extreme bargaining policy and dysfunctional workplace laws, the case represents the first time an Australian Public Service department has accessed arbitration before the Fair Work Commission.
Landmark case
"The beginning of this landmark case in the Fair Work Commission marks a momentous day for thousands of our members working in Immigration and the Australian Border Force. This has been a very long fight for fair pay and conditions," said CPSU National Secretary Nadine Flood.
The CPSU's witness list for the case includes former Treasurer Wayne Swan and Cabinet Minister Craig Emerson, former Immigration Department First Assistant Secretary Christopher Callanan, three Professors and eight CPSU members working in DIBP.
Opening exchanges
Lawyers representing the Department of Immigration and Border Protection (DIBP) denied accusations that it had adopted an unreasonable attitude in negotiations contrary to the principle of good faith.
"In reality, there's nothing more than a robust negotiation engaged in by participants with an entrenched view of their desired outcome," said DIBP legal counsel Paul O'Grady.
"It's a fallacy to suggest that merely because it's seeking an outcome consistent with the government policy, that it's acting unreasonably or not acting in good faith," Mr O'Grady said.
CPSU representatives hit back, claiming that DIBP failed to seek exemptions from the controversial bargaining policy or consider the union's position.
"This is not about robustness, this is about good faith bargaining," he said, referring to Immigration's claim that it had simply taken a strong position into talks," CPSU counsel Tony Slevin said.
"The negotiations unfolded in a manner described by witnesses… as being 'frustrating and fruitless'," Mr Slevin said.
Long journey not over
CPSU's Nadine Flood expressed frustration on behalf of the DIBP workforce.
"Immigration and Border Force workers have now gone more than four years without a pay rise and yet (the Federal Government) are still pushing to cut real wages and for some even cut their take-home pay,"
"Our members are responsible professionals who care deeply about their critical duties and just need a fair deal for their families… we (are) arguing forcefully for an outcome that recognises the hardship this dispute has forced on CPSU members and their families, allowing workers to get on with their important work without their pay and workplace conditions going backwards," Ms Flood said.
The Commission is expected to continue to hear evidence over coming weeks, however a final arbitrated decision may not arrive until early in the new year.