Crafting a policy vision for Australian science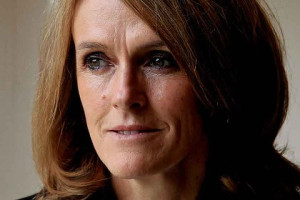 Science and Technology Australia – one of the country's peak organisations for research organisations – has crafted a draft policy vision for Australian research under the leadership of CSIRO Manufacturing Deputy Director Dr Cathy Foley.
Meanwhile the CSIRO Staff Association Council recently resolved to establish a Science Campaign Committee – with the aim of advancing public sector science – and has issued an open invitation for interested members to get involved.
Policy vision
Together with the Australian Academy of Sciences, Science and Technology Australia (STA) is a peak body for research organisations including CSIRO. The Staff Association has a long history as a member of STA, with the union one of the founding members of the organisation in 1985.
Early in 2017, STA formed a science, technology, engineering and mathematics (STEM) policy committee, led by Staff Association member Dr Foley. The work of the committee has now produced a draft policy document for STA which focuses on a vision for an innovative, prosperous nation in the form of a suite of policy statements that will underpin the advocacy work of the organisation in the future.
Statement of Priorities
The draft document has identified nine statement priorities for STA policy and advocacy activities. These include:
Sound investment in science and technology research and its application
High quality science and technology education
Strong, secure and stable research infrastructure
A diverse and inclusive STEM sector
A coordinated approach to STEM policy
Reputation for internationally collaborative, high quality research
A strong public confidence in science
A STEM sector that embraces and prepares for the future
Policy informed by evidence and research
With the document still at draft stage, STA is in the process of consultation with representative member organisations throughout November.
The Staff Association's participation in the draft policy feedback will be coordinated through the newly created Science Campaign Committee.
Science Campaign Committee
The objectives of the Staff Association committee are:
To develop and implement campaigns on public sector science, focusing on CSIRO;
To develop and manage relationships with key supporters and stakeholders;
To oversee political lobbying and community engagement activities;
To formulate policy positions and contribute to relevant submissions; and
To educate, communicate and consult with members on the Committee's activities.
"Council wants a reinvigorated focus on delegates and members getting involved in science policy and campaigns so we can have a better CSIRO and workplace in the future," Staff Association Secretary Sam Popovski said.
"We are seeking delegates and activist members from each State and Territory to be part of the Staff Association's Science Campaign Committee. If you have an interest in policy development, political and community campaigning, networking and communicating, this is the committee for you," Mr Popovski said.
Have your say
One of the first tasks for the Science Campaign Committee will be to coordinate feedback on the Staff Association response to STA's draft policy vision document.
STA have requested that the draft policy vision does not become public until the views of members organisations have been collated and considered.
Staff Association members who are interested in the draft vision and contributing to the union's response are encouraged to email [email protected] to contact the Science Campaign Committee and get involved.