CSIRO and Staff Association step up to protect overseas Postdocs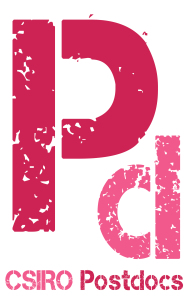 Following widespread confusion in the wake of Government changes to skilled visas, the Staff Association can report that CSIRO Recruitment Services have developed a comprehensive response to protect the international cohort of the organisation's postdoctoral fellows.
In the lead up to last year's Federal Budget, the Turnbull Government announced an overhaul of the skilled migration program – commonly referred to as 457 visas – in a shock move that sparked concerns across many business sectors; including science and research.
With a lack of practical detail on the cards and major concerns regarding the new policy implementation, the Government's mooted changed to skilled migration drew criticism from industry players such as Microsoft and Google.
CSIRO concerns
In response to concerns that CSIRO postdocs might be affected by Federal Government changes to visas and the skilled migration program, the Staff Association arranged a meeting with CSIRO Recruitment Services in February to raise issues on behalf of Postdoc members.
Staff Association representatives were relieved to hear that CSIRO has made provisions to support and reassure postdoctral fellows that are potentially affected by the Government's visa changes.
This includes securing 'Accredited Sponsor Status' which should deliver 'fast tracking' of skilled visa or permanent residency applications where applicable.
Support for staff
CSIRO has engaged a specialist consultant – Fragomen Worldwide – to provide high level legal advice to CSIRO Recruitment Services on immigration matters as well as advice to affected individual Postdocs.
Management have agreed to work with the CSIRO Staff Association to help assist in resolving migration issues as the Government's changes come into full effect in coming months.
Staff Association postdoc network
The Staff Association is bringing together postdocs across CSIRO, no matter if you've come from overseas or not and regardless which Business Unit you are in. We know that the postdoc stage of a research career is critical and the association is committed to supporting CSIRO postdocs by providing career advice and support. If you're a postdoc, contact us by email at [email protected] or visit www.cpsu-csiro.org.au/members/postdocs/
Related content