McManus says it's time to change the rules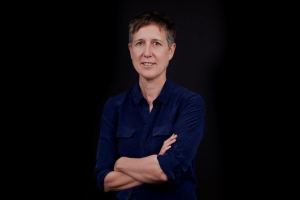 The Change the Rules campaign – aimed at overturning Australia's broken workplace laws – has stepped up a gear with the launch of an eight week, national advertising campaign ahead of rallies and organising activities set to take place over coming months.
Australian Council of Trade Unions (ACTU) Secretary Sally McManus has outlined the scope of the task – set to be the biggest union campaign since 2007's Your Rights at Work – during a nationally televised speech at the National Press Club in Canberra.
All over the Airwaves
The publicity push represents the largest single advertising campaign by the peak body for working people in more than a decade, depicting families grappling with the consequences of living in a country where big business has too much power, work has been casualised and pay that fails to keep pace with the basic costs of living.
The advertising effort will appear on TV, radio, print, billboards and online and makes the call for people to join the movement to secure jobs, fair pay increases and rules that protect workplace rights and conditions.
McManus leads from the front
Described by the ACTU as the most important speech by a union leader in a generation, Ms McManus didn't hold back.
"Thirty years of trickle-down economics has failed to provide secure jobs or fair pay rises. Too many people in Australia have no job security. They can no longer predict or plan their lives. Having a job you can count on is a foundation of the Australian way of life.
"The rules must be changed so jobs with basic security and rights can be restored," Ms McManus said.
Rules must change
"You can see what the Turnbull Government thinks about working people from the way they treat the people who work for them. And it's appalling."
"It's the ultimate act of disrespect to people like the CSIRO staff who have been bargaining in good faith, even though the system is stacked against them, for four years without a pay rise," Ms McManus said.