Australian Unions chief to meet CSIRO Staff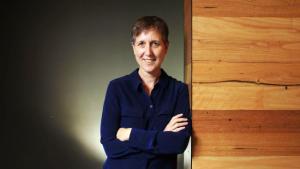 The last round of enterprise bargaining at CSIRO – beset by management delays, government interference to attack workplace conditions – has caught the attention of Australia's top union activist.
Sally McManus – Secretary of the Australian Council of Trade Unions (ACTU) – will meet with CSIRO staff to listen first-hand about the troubled negotiations and their legacy.
CSIRO's Clayton Laboratory will host Ms McManus with the lunch time meeting made available to sites around the country.
Peak interest
Staff Association Secretary Sam Popovski said that the interest in CSIRO by the nation's peak body for trade unions was important.
"The last round of bargaining at CSIRO is an object lesson in how a cynical approach to negotiations can demoralise, disrespect and sow distrust throughout the workforce.
"That the ACTU is interested in hearing the views of CSIRO staff about how poorly they were treated by the Executive  and their political masters is welcome," Mr Popovski said.
Event details
Sally McManus talks to CSIRO staff
12:30pm (AEST) Thursday 2 August 2018
For more details contact your local Staff Association organiser
Positive agenda
Ms McManus is expected to outline her views on how workplace rules and policies can be improved to increase fairness and job security.
"CSIRO staff know the grim reality of short-sighted measures such as research cutbacks and job losses," Mr Popovski said.
"Protecting permanent employment, retaining talent and securing real career opportunities are all crucial issues for the organisation and it will be enlightening to hear Sally's views as a visitor to many workplaces across the country."
"Building a better CSIRO that puts the public good first is critical to the nation's future and the support of leaders like Sally is crucial," Mr Popovski said.