Calling all Superstars of STEM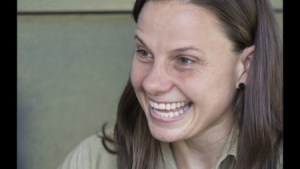 Science and Technology Australia's (STA) Superstars of STEM program provides a diverse group of passionate and articulate women in all areas of Science, Technology, Engineering and Mathematics – and at all career stages – with the skills and opportunities to become visible public role models and help change the public stereotype of scientists.
As a founding member of STA, the Staff Association supports the Superstars of STEM program and encourages all CSIRO women to participate in this world-leading initiative.
Superstars of STEM
Supported by the federal Department of Industry, Innovation and Science, the program aims to encourage girls to study and pursue a career in STEM, and it is also working to address a significant gender gap: fewer than 20 per cent of quotes about science in the media are attributed to women – a figure at odds with the 50/50 rate of graduates from Australian universities.
Find out more
STA wants your help – apply to become a Superstar or encourage a friend, family member or colleague to do so. We encourage applications from a diversity of women working in all kinds of STEM roles, at all career stages, across Australia.
Research has shown that many women require at least three separate encouragements before applying for awards and opportunities, so STA is grateful for your support to encourage applications.
More information