Labor vows crackdown on public sector outsourcing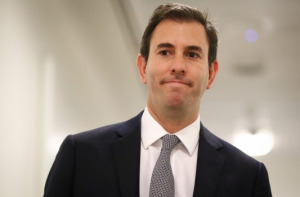 The Labor Opposition has signalled its intent to rebuild staffing and skills capacity in the federal public sector, promising to scrap staffing caps and rein in outsourcing to contractors, consultants and labour-hire providers.
Labor's Shadow Minister for Finance Dr Jim Chalmers announced the new approach during a recent speech to the Australia and New Zealand School of Government in Canberra.
"Our public servants are dedicated, hardworking professionals who do their best. But recent developments have diminished the public service's capacity and damaged its ability to perform these key functions," Dr Chalmers said.
Government failures
"Blunt policy instruments to rein in costs, like the Liberals' arbitrary Average Staffing Level (ASL) cap, have created false economies… we've seen spending on contractors and consultants blow out substantially at the same time as this practice is becoming less transparent."
Dr Chamlers said that the current Government has presided over the deterioration of service levels, failed information technology projects and the politicisation of public sector decentralisation; citing examples such as Centrelink wait time and robo-debt, the online census debacle and growing concerns at the implementation of the National Disability Insurance Scheme.
"Labor will address the concerns that have plagued the Australian Public Service (APS) over the past five years and ensure the public service is best placed to serve Australians," Dr Chalmers said.
Rebuilding capacity
"That includes reining in wasteful spending on contractors and consultants. The work of the public service should predominantly be done by public servants. We'll rein in contracts for management, business professionals and administrative services. Agencies will ensure APS employees take on a greater role in IT projects. All up, well save hundreds of millions of taxpayers' dollars.
"And it includes abolishing the Liberals' arbitrary cap on public service staffing numbers. Just like businesses determine staffing levels based on an overall budget and operational requirements, the APS should do the same.
"We need a public service that has the experience, expertise and resources it needs to help deliver the services people rely on, whether they're in the centre of the country, our capital, or beyond," Dr Chalmers said.
Five-point plan
Dr Chalmers says that if elected a Labor Government will:
Scrap the arbitrary ASL cap on staffing levels
Reduce spending on costly contractors and consultants, with the savings to be re-invested into building direct APS capacity and jobs, while increasing transparency around private sector outsourcing
Ditch the 0.5 per cent additional efficiency dividend from next financial year
Provide 1,200 permanent quality jobs including specialist positions in the Department of Human Services
Cut travel budgets by 10 per cent
CPSU response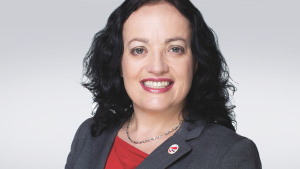 "These are strong and sensible commitments from Labor, heeding our long-term advocacy to start repairing the massive damage the Abbott and Turnbull Governments have done to the Australian Public Service," CPSU National Secretary Nadine Flood said.
"These policies recognise that the public service has a vital role to play in our society and exists to serve our entire community and not just government. Saving money on contracting and abolishing a ridiculous staffing cap while investing those savings in thousands of new jobs is a big step forward.
"Labor's statements on public service work being predominantly done by public servants is good public policy," Ms Flood said.
Related content