Staff Association representation to improve Data61 promotions and career advancement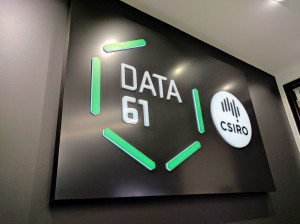 Swift action from Data61 Staff Association delegates has secured a management commitment to improve promotion processes and career advancement opportunities. Elsewhere, Data61 union representatives have raised serious concerns over the Morrison Government's controversial encryption legislation.
Last November, several issues regarding the promotion process were raised at Data61 workplaces around the country; specifically, the maintenance of deadlines for promotions applications given management failures to meet feedback deadlines on Confluence by more than two months.
Given the lack of communication concerning these delays and the impact on the promotions process across the organisation, Staff Association delegates worked together and implemented a snap survey of Data61 staff which revealed the widespread scale of the problems.
Process shortcomings
Data61 Staff Association delegates and organisers then held a meeting with Human Resources (HR) to tackle the issue and devise improvements to the promotions problem.
HR management conceded several shortcomings with the process; an original timeframe that was unrealistically short, initial lack of availability of panel members, increased volume of promotion applicants across Data61, subsequent administrative delays and a lack of regular communication.
As a result of the action and advocacy from Staff Association delegates, Data61 HR announced commitments to improve the promotions process in 2019. These include; setting realistic and achievable timelines, working with Group Leaders to accurately estimate potential applicant volume and allocate resources accordingly and a new clear, concise notification process that aims to achieve best practice.
The new promotions policy is still in a draft stage and Staff Association delegates welcome any requests for information or comment from Data61 staff.
In policy news, Data61 Staff Association delegates made strong representation concerning Federal Labor Opposition support for the Government's draconian digital encryption policy.
Encryption controversy  
The Morrison Government's Telecommunications (Assistance and Access) Act has generated widespread criticism from industry and civil society for the sweeping new powers proposed for state agencies to break encryption and increase digital surveillance activities under the remit of national security.
Despite public outcry and in confused scenes during the last sitting day of Parliament in 2018, the Opposition dropped its own objections and supported passage of the legislation in return for Government consideration of Labor's amendments in the new year.
Data61 members wrote to Staff Association Secretary Sam Popovski requesting their concerns be relayed to Labor and the Community and Public Sector Union.
"The Australian Labor Party's (ALP) recent decision to support the passage of the Assistance and Access Bill is a disappointing development for Australian IT workers. Passing this bill shows a lack of respect towards the enormous quantity of opinion and advice from concerned citizens and expert groups, and its provisions are overzealous and invasive to the privacy of all Australians.
"The ALP's capitulation is against the interests of Australian workers: it threatens the viability of the software and electronics industries in Australia, and the employability of Australian workers at foreign-owned companies in those industries.
"It is our opinion that the Assistance and Access Bill which passed is bad law, and must be repealed or heavily amended. While the CSIRO Staff Association is not affiliated with the ALP, as members we ask that the broader CPSU uses its affiliation to pressure the ALP to stop undermining workers in Australian technology industries."
Labor's digital economy spokesperson Ed Husic accepted that Opposition support for the legislation was not universally supported.
"I understand there are people who feel strongly about what we've done. I appreciate they won't necessarily agree with our position, but we've tried to get the balance right," he said.
"This is a space that requires longer-term reform and making sure the tech sector's voice is absolutely heard in that reform process. There are a number of us across the Opposition that hold that view.
"There are a number of us arguing and flying the flag for those people that were very concerned about the impact on technology by the bill," Mr Husic said.