Sydney consolidation plan starts to take shape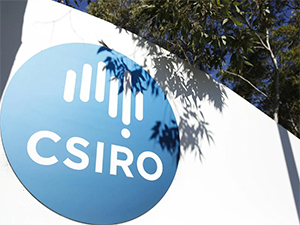 Plans to consolidate CSIRO's Sydney workplaces – involving Eveleigh, Kensington, Lindfield, Lucas Heights, Marsfield, Newcastle and North Ryde – have been made public with the Federal Parliament set to scrutinise the $114 million project.
The Parliamentary Standing Committee on Public Works has announced an inquiry into the project that CSIRO claims "will reduce (the organisation's) footprint in the greater Sydney area by approximately 50 per cent" by the end of 2022.
Key features of CSIRO's plan include the closure of North Ryde and the sale of the Marsfield site, with new building work at Lindfield and Newcastle to accommodate staff relocations.
Property shake-up
According to CSIRO, the aims of the consolidation project are "to reduce surplus accommodation capacity, provide relief in managing currently escalating property, operating, repair and maintenance costs, and advance current and future science capabilities."
"This outcome will be delivered through the divestment of Marsfield, the expiration of the North Ryde lease and consolidation of staff and capability to Lindfield and other fit‐for‐purpose CSIRO facilities, including Eveleigh (NSW), Mayfield (Newcastle), Kensington and Lucas Heights," the proposal states.
Marsfield on the market?
The Marsfield site – headquarters of CSIRO's astronomy and space science research – appears set to be sold.
"The larger buildings on the Marsfield site are approximately fifty years old and do not meet current (standards) and are no longer fit for purpose. These buildings by their nature would require a major reconfiguration and upgrade of services and structure to meet current building and CSIRO research requirements."
The Lindfield site – situated on grounds almost three times the size of Marsfield – has been assessed by CSIRO as "well maintained" and originally constructed in the late 1970s "to an extremely high standard at the time" with rock foundations and full electromagnetic frequency shielding.
However, moves to relocate the Marsfield workforce has already met with resistance with space science staff requesting CSIRO explore co-locating arrangements with nearby Macquarie University as a better option for astronomy research.
On the move
Key features of the CSIRO consolidation proposal include:
New build works, refurbishment and reconfiguration of Lindfield to accommodate relocated staff from North Ryde and Marsfield
Refurbishment and some new build work at Newcastle to accommodate staff relocated from North Ryde
Fit out renovations to Eveleigh for staff relocated there from Marsfield, North Ryde and Lindfield.
The proposal also flags negotiations with the NSW Government for the co-location of a large-scale fire test facility in Western Sydney, the development of plans to relocate Health and Biosecurity Business Unit staff from North Ryde to leased premises within an existing health precinct and minor staff relocations at Lucas Heights.
Have your say
CSIRO estimates put a price tag of $113.7 million on the project and envisages that a "significant proportion" of building materials and components used in the work will be manufactured in Australia.
In terms of CSIRO's operational and maintenance costs, the project – including the expiration of the North Ryde lease and divestment of the Marsfield site – is forecast to result in savings of $102.9 million over a decade.
The Staff Association is producing a submission to the Parliamentary inquiry into the CSIRO Sydney Consolidation Project. Members are invited to email [email protected] with thoughts, questions and concerns to help inform the union's position. All contributions will be treated in confidence and are requested no later than Friday 8 March 2019.
Related content