Survey paints mixed picture of CSIRO staff wellbeing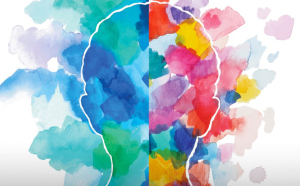 An all staff survey into workforce wellbeing at CSIRO has revealed improved commitment to the organisation's aims and principles amid concerns that rising rates of stress, anxiety and disrespect continues to pose unacceptable risks.
The inaugural wellbeing survey – conducted by external contractor Willis Towers Watson – was run last November with the results released to staff in early March 2019. Some 37 per cent of CSIRO staff participated in the exercise.
"The picture the wellbeing survey paints is patchy," CSIRO Staff Association Secretary Sam Popovski said.
"While the results confirm that staff remain strongly committed to CSIRO, there are clearly serious issues around levels of respect and anxiety and fears for freedom of expression," Mr Popovski said.
Headline results
Management focused on headline figures of 95 per cent support for the goals and objectives of the organisation and 93 per cent response agreeing that CSIRO was a safe place to work.
The survey designers identified four elements to constitute an overall measure of wellbeing; psychological, social, physical and financial. 35 percent scored high in all four categories to be rated as reflecting healthy wellbeing.
However, 41 per cent of staff were assessed as either vulnerable (17 per cent), unhealthy (12 per cent) or high risk (12 per cent).
Not acceptable
"This is an area of significant concern.  For 12 per cent of respondents – or 1 in 8 CSIRO staff – to be identified as high risk is unacceptable," Mr Popovski said.
58 per cent of respondents reported that they 'felt anxious' over the past month 'because of work.'
"With less than a third (29 per cent) of staff claiming that health or wellness initiatives offered by CSIRO are successful in encouraging a healthier lifestyle, senior leaders have a lot more to do than simply promote Balance or Thrive," he said.
Mixed bag
The survey report contained some mixed messages on teamwork, trust and respect, Mr Popovski said.
"It's interesting that trust within team members appears high (73 per cent agree) but that rates well below (minus 7 and 12 points) compared to national and industry averages.
"The feeling that employees are respected regardless of role is on the slide, down eight (8) percentage points in the period from July to November 2018.
Speaking up
"There are some clearly positive results, such as 93 per cent staff approval in 'belief in the goals and objectives of the organisation' which is up five points from July 2018 and more than ten points above national and international benchmarks," Mr Popovski said.
"Similarly, the interest of senior leaders in the wellbeing of employees' has been rated at 75 per cent, which represents a 14-point boost since the last survey.
"Given that, it's disturbing that some 40 percent of staff don't agree that it's safe to speak out in CSIRO; this is a lingering problem," he said.
CSIRO management have announced plans to bring forward the next all staff survey which is now scheduled to run between 13-24 May with the results anticipated in July 2019.