CSIRO Staff welcome new Labor commitments for Australian climate science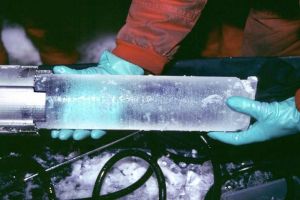 The union representing employees of the Commonwealth Scientific Industrial Research Organisation (CSIRO) has welcomed Labor's announcement of increased funding for climate science.
Science and research spokesperson Senator Kim Carr confirmed a Labor Government would direct an additional $10 million to CSIRO's Climate Science Centre to improve and better coordinate research and develop a climate science capability plan.
CSIRO Staff Association Secretary Sam Popovski welcomed Labor's commitment.
"This Labor plan to increase funding is an important step in rebuilding CSIRO's climate science capacity.
"Massive job cuts in 2014 and 2016 damaged both climate research and public confidence in CSIRO.
"Labor's plan to start the repair job on Australian climate science is welcome and the CSIRO Staff Association calls on the other major parties to boost funding to the Climate Science Centre," Mr Popovski said.
The promise of new money for CSIRO follows an earlier Labor campaign pledge to boost Australian research for the increasingly climate stricken Great Barrier Reef.
Labor has revealed plans to spend an additional $100 million for marine and reef science including an extra $26 million for the Australian Institute for Marine Science (AIMS) and $35 million for a new Australian Research Council initiative focussing on reef collaboration and adaptation.
"New money for AIMS represents a win for reef science and an important investment in Australia's publicly-funded research sector," Mr Popovski said.
Media contact
Email [email protected] or call 0410 330 764.