Government keeps science in Cabinet as Labor refreshes research line-up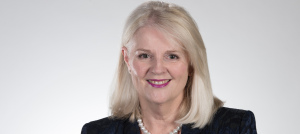 Karen Andrews has retained the science and industry portfolio – including responsibility for CSIRO – in a new look Morrison ministry following the Coalition's recent federal election victory.
An engineering graduate, Ms Andrews has represented the research portfolio throughout her career in junior positions before being first appointed Minister for Industry, Science and Technology in August 2018.
"I will continue to work to strengthen Australian industries so they can drive our nation's economic growth and create more jobs, and I will ensure this country's science and technology sectors continue to thrive and position Australia at the forefront of new developments in these fields," Minister Andrews said.
"The Liberal National Government recognises the value of science to Australia's future jobs and prosperity and we have demonstrated this through our investment into our science agencies – like CSIRO, AIMS, and ANSTO – and the innovative work they do."
Welcome reappointment
CSIRO Staff Association Secretary Sam Popovski welcomed the reappointment of Minister Andrews to the role.
"I've written to the Minister conveying the congratulations of Staff Association members on her reappointment as Minister for Industry, Science and Technology.
"The opportunities within the portfolio are critically important to the future of our country, particularly to foster new industries, secure jobs and the sustainability of our environment and communities.
"We welcome an early opportunity to meet with the Minister to discuss issues relevant to CSIRO staff; including the application of public service bargaining policies at CSIRO and consideration of our proposal for a science integrity charter in the federal public sector," Mr Popovski said.
Opposition shake up
The new Labor line-up – necessitated by the announcement that long serving science spokesperson Senator Kim Carr would not seek reappointment to the shadow ministry – was announced by incoming Opposition leader Anthony Albanese.
Brendan O'Connor – most recently Labor's spokesperson for Employment and Workplace Relations – is the new Shadow Minister for Industry and Science. The Victorian MP was first elected to Parliament in 2001 and gained ministerial experience in the Rudd and Gillard Labor Governments.
"Taking on these portfolios is an opportunity to enhance our economy, informed by innovation, research and science, while working with industry, unions and a variety of stakeholders," Mr O'Connor said.
"Australia must develop a robust and modern economy that will ensure prosperity for all Australians. One that puts innovation at the centre of building a new and fairer Australia."
Mr O'Connor is joined by fellow Victorian Clare O'Neil MP, who is Labor's Shadow Minister for Innovation, Technology and the Future of Work.
"I'm delighted to be given responsibility for Innovation, Technology and the Future of Work in Anthony Albanese's frontbench," Ms O'Neil said.
"I can't wait to get stuck into these issues that will have so much impact on the future shape of Australia's economy, and the work we do in it."
Mr Popovski said the Staff Association would write to both Mr O'Connor and Ms O'Neil seeking meetings to discuss the issues facing CSIRO and the importance to continue to build on the effort of Senator Carr and further develop Labor's science and research policies.
"To Senator Carr, on behalf of Staff Association members, our deepest thanks for always standing up for CSIRO especially during tough times. Your passion and commitment will never be forgotten by CSIRO staff."
"Prior to the election Labor announced a range of important measures including; removal of the staffing cap at CSIRO, support for a staff elected director on the CSIRO Board, enforcement of existing and new scientific integrity measures for CSIRO and across the public sector and reforms to the research and development tax incentive to boost collaboration with public science agencies and universities."
"It's important that the new Labor leadership team undertake a review of policies but – importantly – retain proposed reforms that are the product of genuine engagement with the sector and extensive consultation," Mr Popovski said.
Greens weigh reallocation
A spokesperson for the Australian Greens said that Adam Bandt MP would – for the time being – maintain policy responsibility for science and research.
Mr Bandt is the member for Melbourne, first elected in 2010. He has held Greens portfolio responsibility for science for the past eight years. It is anticipated that Greens parliamentary representatives will meet to reallocate policy portfolios following the conclusion of the Senate ballot count, expected by mid to late June.
Prior to the federal election, Mr Popovski said the minor party's response to the CSIRO Staff Association policy priorities was comprehensive.
"The Australian Greens have fully backed the agenda of the Staff Association," Mr Popovski said.