Pressure builds against visa privatisation push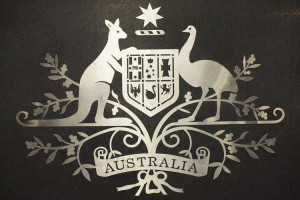 A plan to privatise Australia's visa processing system continues to attract controversy, with donation records linking the governing Liberal Party to a company bidding for the lucrative contract, valued by some sources at close to $1 billion.
Government moves to auction a key part of Australia's immigration infrastructure has already attracted sustained criticism, with the Community and Public Sector Union (CPSU) warning that over 2,000 jobs could be lost as a result of the sell off.
Southern Strategy, the company disclosed by the Liberals as making the $165,000 donation, is helmed by Scott Briggs and forms part of a group vying for the visa contract. Mr Briggs is a friend of Prime Minister Scott Morrison and former deputy state director of the New South Wales Liberal Party.
Privatisation plan
The latest push to sell off Australia's visa processing system first emerged in 2017. A Department of Home Affairs industry discussion paper then called for an IT system upgrade to allow private companies to perform visa-related works, including fraud detection, administering tests and recommending decisions on visa applications.
Since then Home Affairs has spent more than $80 million to design the new system and procurement process plus an extra $31 million for maintenance upgrades to existing technology. Media reports suggest the contract to outsource the visa processing system is valued at $1 billion.
"We know that over 2,000 jobs are on the chopping block under the government's plan to privatise the visa system," CPSU National Secretary Melissa Donnelly said. "A wide range of organisations across the nation… are concerned with the massive risks involved; cost of visas, worker exploitation, economic impact, data security breaches and national security concerns."
Dodgy donation?
The Government is considering two possible vendors to supply the new system; a joint bid between Australia Post and Accenture and a consortium called Australia Visa Processing (AVP), led by Southern Strategy. AVP partners include Ellerston Capital, Price Waterhouse Coopers, Qantas Ventures and Pacific Blue Capital. Scott Briggs is listed as the principal of Southern Strategy and Chief Executive Officer of Pacific Blue Capital.
In early February 2020, the Liberal Party declared a $165,000 donation from Southern Strategy, however days later Mr Briggs denied making the donation. The Liberal Party subsequently claimed the disclosure was a mistake.
However, when declaring the donation originally, the Liberal Party listed Southern Strategy's address as the same as that listed for Australia Visa Processing. The address is also shared by Pacific Blue Capital which is listed as making 14 donations totalling nearly $90,000 to the Liberal Party last financial year.
Political scrutiny
Opposition spokesperson Andrew Giles said Labor would refer the mysterious non-donation to the joint standing committee on electoral matters. "The case of the $165,000 'mistaken' donation can't just be swept under the carpet.  We need answers."
While the visa privatisation plan has already been the subject of a Senate inquiry, new moves are afoot to force a vote in the upper house to stymie the sell-off. A recent freedom of information request revealed a briefing document prepared by Home Affairs following the 2019 federal election stating that the move would 'likely require new supporting legislation.'
"Something is rotten here," CPSU's Melissa Donnelly said. "That's why it is so critical the Senate votes to pass legislation to protect Australia's visa system and put this issue to bed, finally."
Risky proposition
Former senior immigration official Abul Rizvi is concerned at the potential for creeping commercialism if visa processing is privatised. "I think going down that path is very, very dangerous. The range of ways in which this can create problems is enormous."
Similar privatised arrangements in the United Kingdom led to criticism of profiteering by up to 800 per cent on some visa applications, and a suite of upfront charges.
"We know from the experience in the UK that the private provider may very well push very hard for what is known as a premium service," Mr Rizvi said. "If you're a visa applicant and are prepared to pay a much larger fee, you get a faster and better service.
"If you haven't got the money to pay the higher fee for the premium service you will be penalized."
Related content
••
The government wants to privatise visa processing. Who will be held accountable when something goes wrong?
Marina Khan and Shanthi Robertson
The Conversation 5 December 2019
The Department of Home Affairs has begun taking steps to outsource its visa processing to private service providers. This move has sparked an important national debate on transparency, accountability and profiteering in the immigration system.
The proposed changes will involve private service providers processing certain "low-risk" visas, rather than department staff.
Home Affairs claims privatisation will improve efficiency and reduce costs. But it also comes with major risks, some we've seen already play out in the privatisation of immigration control through commercialised immigration detention, such as on Christmas Island.
These risks include corruption, consumer protection issues and damage to the overall integrity the visa system.
Why privatise in the first place?
Today, migration is big business around the world, with private corporations, contracted by governments, increasingly organising and managing migration across different stages.
The US and Germany, for instance, privatise various functions, including administering visa applications, guarding borders, and organising transport and detention.
Australia first attempted to privatise immigration detention centres in 1996 as part of budget discussions, following an international trend towards arm's-length management of public services. It was seen as a way to boost efficiency in detention services.
Much of the argument for visa privatisation today is based on similar claims of cost savings and efficiency.
In theory, this model promises greater accountability based on clear economic incentives. If performance falls below agreed standards, private firms risk losing their contracts.
But not only is accountability rarely enforced, several mitigating factors enable under performing companies to remain in business.
Preferential treatment
Close ties between private contractors and government decision makers have kept several detention contractors in business globally. This continues even after reported under-performance and human rights breaches.
What's more, Home Affairs has already come under scrutiny for preferential treatment in considering the company Australian Visa Processing Consortium (AVP) as a potential contractor.
It's also not clear what measures of oversight and surveillance will be applied to the private corporations. Home Affairs claims visa decision-making will still be centrally controlled, but so far the information released has been scarce.
For an estimated A$1 billion of investment into this visa privatisation project, it's important the government makes this clear.
Big business risks corruption
So who will be accountable if something goes wrong?
In the case of immigration detention centres, privatisation has meant blame is too often shifted between the government and the private contractors.
And the Migration Institute of Australia has pointed to the possible misuse of a commercialised visa platform – private entities seek to generate multiple revenue streams through add-on and "premium" services, such as accommodation, transportation and deportation.
This, too, has happened with Australia's commercialised immigration detention centres.
And when these services are run in the interests of profit, rather than border governance – dubbed the "immigration-industrial complex"" – corrupt tactics can be used to benefit the providers' bottom line.
One example of this is the deliberate slowing down of asylum processing, keeping immigration detention centres fuller for longer.
A privatised visa regime would similarly be more susceptible to corruption risks.
Regulating private companies isn't easy
While close regulation and monitoring might seem like an easy way to keep these risks at bay, effective regulation is not that simple.
Private entities in immigration are not just "economic actors", but become critical players in agenda setting, negotiation, and enforcement.
This means networks and alliances of giant multinational corporations, such as the Australian Visa Processing Consortium, can influence regulatory frameworks through lobbying, providing technical expertise and consulting on policy.
Such a consolidation of companies monopolises the market and eliminates competition. This in turn makes governments overly dependent on private services.
What's more, the corporate interests of private companies is to protect and expand their business.
For instance, companies involved in the government's visa modernisation bid include Accenture and Oracle. Both have allegedly been involved in tax evasion activities globally. Yet, they continue to secure government contracts worth millions, because of the continued reliance on their services.
Such contracts also include "commercial-in-confidence" arrangements that conceal information on how taxpayer money is spent, the actual value for money to the public, and whether there are adequate protections against conflicts of interest.
The government also hasn't been clear about the extent to which the privatisation partnership will be scrutinised under consumer protection provisions or government agencies such as the Ombudsman.
While various stakeholders have been involved in the privatisation consultation process, little attention has been paid to more rigorous governmental inquiry. This would involve, for instance, recommendations from the Productivity Commission or the Australian National Audit Office.
For so much investment, Home Affairs must provide sufficient information to the Australian public on their visa modernisation project, and address the many questions around risk mitigation.