Energy restructure to spark new round of CSIRO job cuts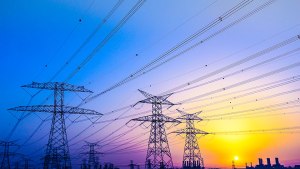 A strategy overhaul and restructure at CSIRO's Energy Business Unit is expected to result in dozens of job losses for researchers across Australia.
In a national presentation to all Energy staff in early March, senior management admitted that the financial position of the business unit has weakened significantly; citing a 'revenue shortfall' in external earnings due to 'major projects finishing' and describing the current budget position as 'not realistic'.
'Our financial position driven by falling revenue is not sustainable,' the presentation states and 'uncertainty is severely impacting staff… the status quo is not an option (and) our strategy requires a shift in capability and focus.'
Job cuts
CSIRO Energy leadership have forecast an staff reduction by 42-46 full-time equivalent positions at the same time also forecasting the creation of up to 12 new jobs in so-called 'growth areas.'
Taken with other measures, the presentation predicts an overall staff reduction of 20 per cent initially, falling to 15 per cent once new positions are created.
While business unit leaders have yet to announce the forecast losses by headcount, there are concerns that up to 60 Energy staff across the country could be identified as potentially redundant.
Research impact
The document calls for a strategy rethink, claiming the 'need to adapt to quickly address the national energy transition (process) in the face growing system complexity' stating that 'Australia's energy transition to net zero emissions needs to be affordable, reliable and sustainable.'
Research into upstream oil and gas will be reduced and consolidated into a single 'Natural Gas' program. The Low Emissions Technologies research program will also face cuts; including post combustion CO2 capture (from coal-based electricity generation) and coal and charcoal based injection engines.
Business unit management have not yet advised the physical location of Energy staff facing job losses however major sites in Melbourne, Perth and Newcastle are likely to be affected.
Next steps
Union representatives will continue to meet with senior management to protect jobs and ensure the rights of Energy staff under the CSIRO Enterprise Agreement are upheld and protected.
Under the agreement, Energy management must provide the Staff Association with formal written advice including:
details of the circumstances causing the potential redundancy situation
the impact of the proposed change upon science, research capabilities and/or support for these areas
the anticipated number of officers affected and their level, functional area and location and
the method of identifying potentially redundant officers.
Join the Staff Association
Staff Association members receive workplace advice and support. Members facing a potential redundancy situation are encouraged to contact the union to arrange individual representation.
If you're not yet a member, join the Staff Association today. For more information on membership, email [email protected] or speak to an organiser or workplace delegate.
Media contact