CSIRO's Health, Safety and Environment (HSE) enterprise service is set for a significant restructure two years following a major review into HSE strategy conducted by external consultants Price Waterhouse Coopers.
While HSE Leadership have ruled out major redundancies, the revamp will feature position changes at higher levels, adaptation and reconfiguration of roles beneath those and the subsequent loss of a small number of positions that are not mapped to the new structure.
"In order to deliver the cultural change we are looking for, we need to stop doing and focus more on coaching, mentoring and supporting," said HSE Director Joanna Knight in an email to staff.
"We also need to get closer to the business to better support them to manage their HSE risks in a more structured way."
New structure
The top level of the new structure includes the HSE Director and five Executive business manager roles (CSOF 7). However, most of the changes are set to occur with management and specialist positions at the next classification level (CSOF 5 & 6).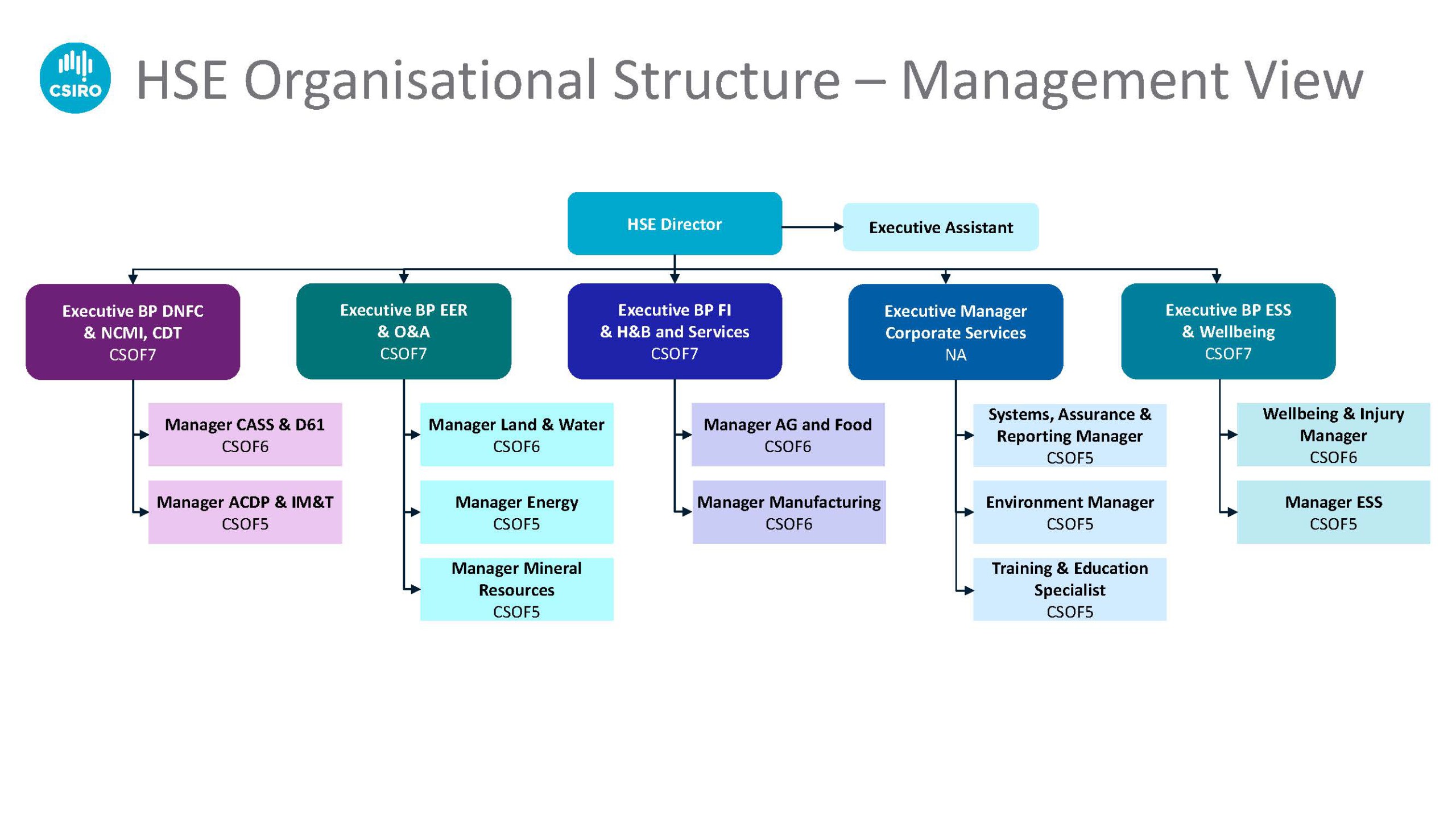 Most HSE staff classified at CSOF 3 & 4 are expected to be mapped to officer and advisor roles in the new structure.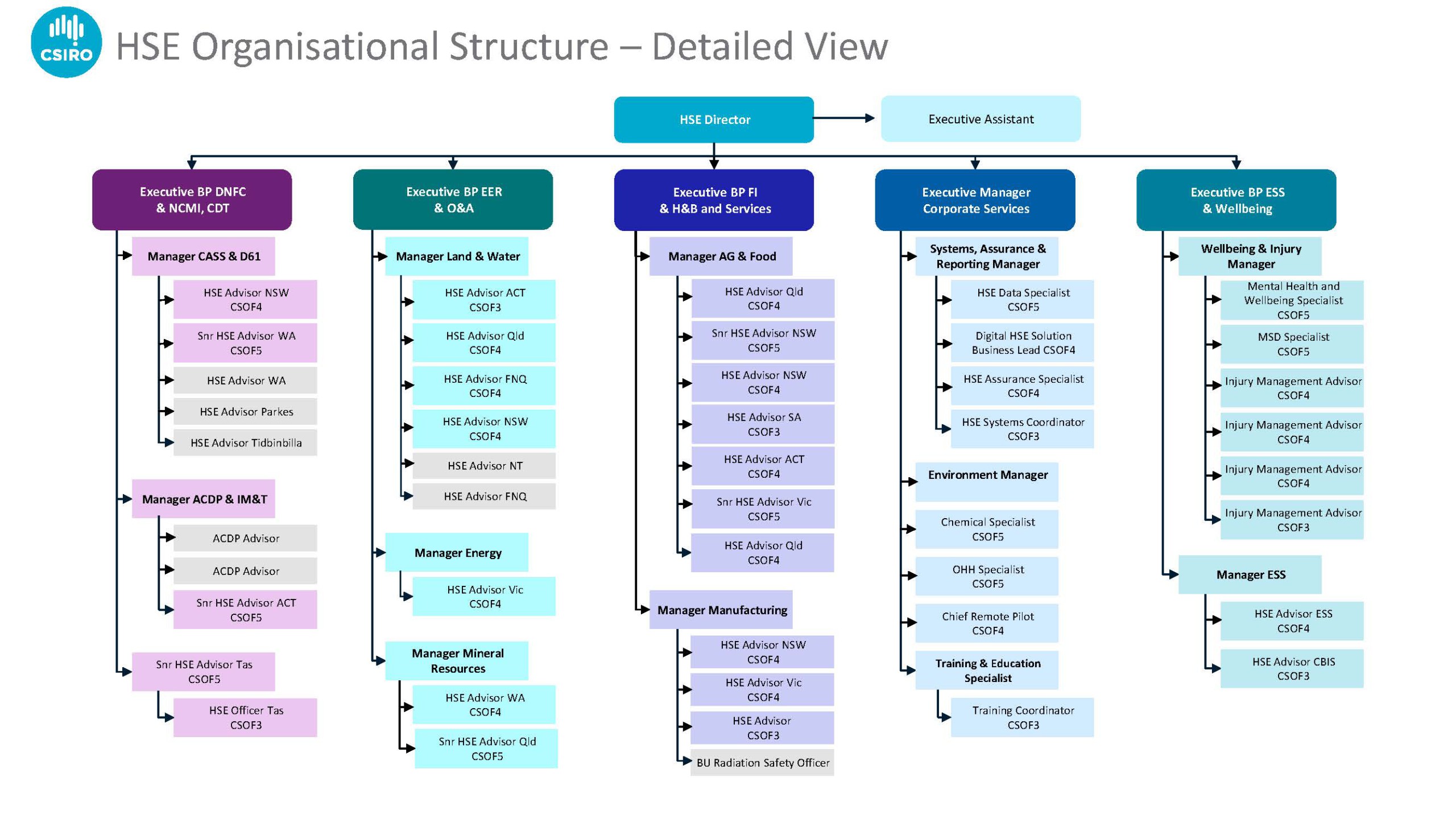 "In a broad change such as this, there is not a like-for-like position for all staff, and there will some movement of people," said HSE Director Joanna Knight in an email to staff.
"As a general rule, annually we ask staff to consider if they are in a position to volunteer for Redundancy Substitution."
Support for members
Staff Association Secretary Sam Popovski said the union was working with HSE management to mitigate any potential job losses.
"We'll also be providing individual support and representation to Staff Association members identified as likely to be impacted by the change," Mr Popovski said.
"Otherwise our objective is to ensure the new structure results in improved outcomes, establishes good processes that encourage accountability and overall delivers better health and safety support for CSIRO staff."
Related content