Cathy Foley has been announced as the new Chief Scientist of Australia, taking up the mantle from Alan Finkel when the incumbent's five-year term expires in January 2021.
The appointment of Dr Foley – currently CSIRO Chief Scientist – to the nation's top scientific position has been greeted with enthusiasm by political leaders and across the research community.
"CSIRO's loss is the nation's gain. Congratulations Cathy, it's wonderful news that you will be Australia's new Chief Scientist. We're all so proud," Staff Association Secretary Sam Popovski said.
Distinguished career
A scientist with research expertise in solid state physics – semiconductors, magnetics, superconductivity and nanotechnology – CSIRO describes Dr Foley's work as 'broad, influential and widely cited.'
Building on a distinguished research career, Dr Foley formed part of the leadership team of the manufacturing business unit from 2011 before taking up the newly created role of CSIRO Chief Scientist in 2018. 
Dr Foley's achievements also include a term as President of Science and Technology Australia (STA), membership of the Prime Minister's Science and Engineering Innovation Council, Fellow of the Academy of Technological Sciences and Engineering (AATSE), Fellow of the Australian Academy of Science (AAS), Public Service Medal (PSM) recipient, member of the Order of Australia (AO) and NSW Premier's Woman of the Year in 2013.
A member of the Staff Association since joining CSIRO in 1985, Dr Foley will end a four-decade career at Australia's premier research organisation to take up the highest science job in the nation, becoming the second woman to occupy the role, following Professor Penny Sackett.
Dr Foley said her current role as CSIRO's chief scientist was a smaller-scale version of her upcoming position.
"CSIRO is really good at taking early-stage work and turning it into scaled-up delivery, then engaging with government and industry. I've been involved with climate change, stem cells, health and biosecurity, mineral resources, manufacturing, astronomy and energy, so I've had a really good exposure to a whole range of science.
"In many ways, it's almost like I've been on a training path for this role," Dr Foley said.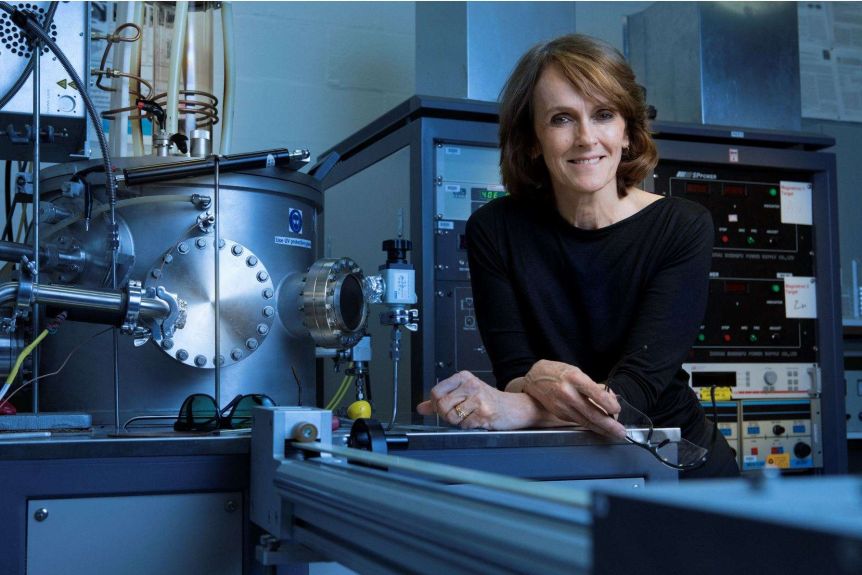 Positive reaction
Prime Minister Scott Morrison said Dr Foley had the background needed to deliver during such a pivotal time Australia's history.
"As we recover from COVID-19 and look to rebuild a brighter future, the role of the Chief Scientist has never been more important," Prime Minister Morrison said.
"Dr Foley has a big task ahead to drive collaboration between industry and the science and research community, as we look to create jobs for the COVID-19 recovery and for the future."
STA President Associate Professor Jeremy Brownlie congratulated Dr Foley on behalf of the peak body's membership.
"Cathy is a superb choice for this role. She is hugely respected across the worlds of science and policy, a wise and clever leader, a generous mentor, and a skilled public communicator."
"All of those qualities will come to the fore in this moment of historic opportunity for science: to apply the centrality of science during COVID to so many other complex challenges," Dr Brownlie said.
AAS President, Professor John Shine, also welcomed the appointment.
"As an accomplished physicist, the first dedicated Chief Scientist of CSIRO and numerous leadership roles, Dr Foley has made outstanding contributions to Australian science from discovery to commercialisation and in influencing policy development.
"Cathy is an inspirational role model for her peers and the next generation," Professor Shine said.
Related content