CSIRO staff to vote on cuts to workplace rights and conditions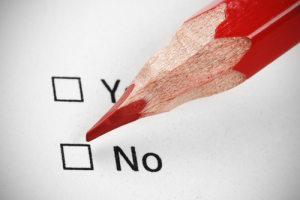 After more than two years since the nominal expiry of the current enterprise agreement, management will finally ask CSIRO staff to vote on their proposed replacement that will strip many important workplace rights in return for a paltry pay offer.
It's arguably the worst workplace deal offered to staff in CSIRO's history.
The Staff Association has prepared an updated, detailed analysis of management's proposal, as well as an overview of key rights and conditions under threat.
Management's offer is consistent with the Coalition Government's discredited bargaining strategy that continues to wreak havoc across the public sector. All CSIRO staff will have the opportunity to vote on the management deal between 19 – 26 September.
The Staff Association will commence a national series of all staff meetings from 5 September in the lead up to the ballot.  It's obviously an important opportunity for all CSIRO staff to stand up for their workplace rights and conditions.
However the vote is also a chance for us all to send an emphatic message to Larry Marshall and the Government that further cuts to our work at CSIRO need to stop.
If you can help with this crucial campaign over the coming weeks, please email us with your contact details.
Five critical areas set to be stripped
Job Security – No protection of ongoing employment being the standard form of employment at CSIRO. Removal of all of criteria and rights underpinning specified term employment. No right of review for tenure status. Cuts to part-time work conditions from the agreement. Removal of any protections from outsourcing.
Consultation – No commitment to consult staff or the union prior to a definite decision being implemented. No legal obligations to consult staff or the union other than on issues of 'major change'. No right to a genuine opportunity to influence the decision maker.
Redundancy and Redeployment – No requirement to provide individual information to staff that are made potentially redundancy. Removal of the process for group assessments, including the right to procedural fairness. Removing the minimum two month redeployment-retention period for all redundancy substitutions.
Miscellaneous Leave – Removing the examples for which staff can access miscellaneous leave. Removing the right to not have a leave application unreasonably refused based on the examples, including for leave during the annual shut down period.
Annual Performance Agreement – No right to a discussion of APA objectives or any escalation process if staff disagree with the objectives or with assessments of performance. No appeal processes. Removal of all protections for staff within the management of underperformance process. No rights to representation.
Cuts to our agreement
Management's offer slashes the current 94 clauses in the agreement down to 60. Our current agreement has literally been torn in half, 103 pages down to 47.
No protection
Stripping conditions and rights into CSIRO policy makes them legally unenforceable. Management could totally remove or change these conditions and rights at any time, without agreement.
Pay rise no more than 1% per annum
The pay offer is 2.75% on commencement, followed by a 2% increase after 12 months and another 1.75% after 24 months, followed by no pay rise for a further 15 months. But with no offer of back pay from the nominal expiry date of the current agreement, the average pay increase is actually no more than 1.0 per cent per annum.
VOTE NO
A strong NO vote will send a clear message to Larry Marshall and the Gov't that CSIRO conditions and rights are not for sale.