Bargaining farce continues as CSIRO cancels agreement vote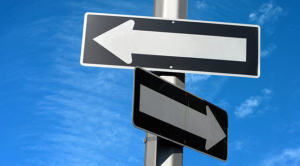 Senior management has abruptly cancelled the all staff enterprise agreement vote planned for 19 September, throwing the CSIRO bargaining process into further confusion.
The ballot on the proposed agreement – set to open on 19 September – has been called off and management will instead re-start the bargaining process by re-issuing all staff with a Notice of Employee Representational Rights (NERR).
Fourth time lucky?
This will be the fourth time CSIRO has issued NERR advice to staff, the first time back in June 2014. The reasons for lodging the incorrect paperwork reads like an embarrassing list of schoolyard errors: wrong logo, dodgy phone number, mucked up the dates and timeframes.
According to management; the latest legal opinion means the current process must cease, the NERR reissued to staff and bargaining process restarted from the beginning.
Back to the beginning
Following the (fourth) issue of the NERR; CSIRO will meet with bargaining representatives and the union within 14 days. Negotiations will (again) commence and the Staff Association will keep members informed of any developments.
In the past CSIRO management has been reluctant to negotiate without the approval of the Australian Public Service Commission (ASPC) – despite CSIRO staff clearly being opposed to the stripping of rights and conditions from the agreement.
It appears unlikely that management will alter their strategy. However whether management seek to rapidly proceed to an all staff vote remains to be seen.
Say No
Staff may have been denied a chance to have their say but time is running out for management. The maintenance of the systems that govern working conditions, rights and pay is a fundamental, threshold responsibility for an employer like CSIRO.
It will come down to a choice of whether staff trust the CSIRO Executive to apply and enforce critically important employment conditions and staff rights if they are removed from the Enterprise Agreement into CSIRO policy.
If you trust the Staff Association to stand up for CSIRO jobs, rights and conditions then join today. Speak to your local organiser, workplace delegate or email [email protected] for more information.
New resources