Progress at negotiations despite threats to CSIRO job security, careers and pay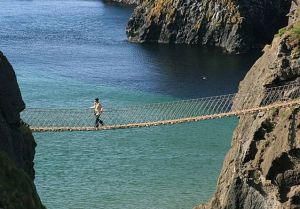 Further progress has been made at enterprise agreement negotiations with the Staff Association and management bargaining teams reaching agreement on a number of clauses that will see important workplace conditions and rights retained.
However on the crucial areas of job security, careers and pay; recent discussions have highlighted the significant gap between the views of staff and the CSIRO Executive team.
Working conditions retained
More than fifteen clauses – with little or minor change from the existing enterprise agreement – look set to be saved from stripping.
These include legal rights concerning Annual Performance Agreements, merit promotion, management accountability, moral rights, childcare and indigenous employment.
Retention of these conditions demonstrates what can be achieved through staff collective action including the resounding 'NO' vote to the offer last October.
Further detail available
The Staff Association has produced an updated analysis of CSIRO management's current position – compared clause by clause – with the existing enterprise agreement. The document identifies the status of each clause either as retained, due to be stripped or due to be removed.
A new status of 'feedback' has been introduced; members are asked to examine these clauses in particular and discuss them with Staff Association organisers or delegates or provide feedback by email.
Job security and careers still under threat
Surprisingly – given the effect that massive job cuts have had on staff morale – the Executive are continuing to insist on weakening job security at CSIRO via stripping important rights from the legally protected enterprise agreement.
Conditions management still want to strip away relate to indefinite employment being the standard form of employment, specified term employment criteria, protection from outsourcing, and limitations on the extension of casual hours.
Pay is a problem
The issue of a staff pay increase – or lack thereof – is becoming a major headache for CSIRO on a number of levels. Anecdotal reports suggest that the combination of low salary levels and a lack of recent pay increases are making it increasingly difficult for CSIRO to attract and retain staff.
Meanwhile recent media reports and testimony at Senate Estimates has shone a spotlight on the generous salaries and bonuses CSIRO Executive enjoy while the rest of the organisation's staff suffer a pay freeze.
In addition to the bargaining position pay claim, the Staff Association has formally proposed an upwards shift in classification levels and salaries to address the attraction and retention problem in CSIRO.
Workplace meetings on now
The Staff Association is conducting a series of national membership meetings in March 2017 to discuss these swift-moving developments in enterprise bargaining. Visit the Staff Association Enterprise Bargaining campaign page for more information.
Please remember to talk to your colleagues about joining the Staff Association now to achieve a fairer deal from bargaining.
Related content