APSC intervention damages CSIRO Enterprise Agreement proposal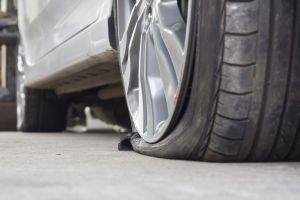 CSIRO Executive bargaining representatives have informed the Staff Association of significant Australian Public Service Commission (APSC) intervention on the latest enterprise agreement (EA) proposal only just recently reviewed by CSIRO employees.
The APSC has targeted new clauses and content that have specifically not been discussed since negotiations recommenced in November last year; following the comprehensive rejection by CSIRO staff of management's first proposal.
"This is not just a disappointing turn of events. It is a demonstration of the Government's agenda – through the interference of the APSC – to reduce working conditions and rights of CSIRO staff at every available opportunity," said CSIRO Staff Association Secretary Sam Popovski.
"For nearly four years the Staff Association has pleaded with the CSIRO Executive and Board to stand up for the independence of the organisation and its workforce.
"The failure to heed this advice has resulted in the situation we've landed in now, held hostage to outside interference that pays little concern for CSIRO's future and for our science," Mr Popovski said.
So which clauses have changed?
The APSC's intervention has completely removed rights that support on-site childcare, support innovation and creativity and – somewhat farcically – aim to reduce bureaucracy.
As a result, the Staff Association now estimates that 85 percent – down from 90 percent – of existing rights and conditions will feature in an APSC influenced EA proposal.
Other cuts include; representational rights, including to support staff in the Annual Performance Agreement (APA) process, consultation with staff on commercialisation, accommodation changes and demographic and employment data, as well as dispute settlement on market related employment.
What do Staff Association representatives think?
"This intervention worsens the EA proposal significantly. It's worth noting that this has occurred before a final assessment of the proposal by the APSC Commissioner which was due to occur in coming weeks," Mr Popovski said.
"Clearly, this means the current EA proposal will either stay the same or get even worse."
Recently Staff Association national representatives met to consider all of the views of members, including those expressed at recent workplace meetings. The majority of member feedback received – relating to the proposal that went out to staff 'for review' – was negative.
"On balance, the Staff Association Council determined that it intends to recommend CSIRO staff to reject this proposal (or similar) if or when it proceeds to an all staff ballot," Mr Popovski said.
"The bottom line for Council was the clear desire of the majority of Staff Association members to protect CSIRO working conditions and rights in a legally enforceable agreement."
What happens next?
"The ball is clearly in the court of the APSC and CSIRO Executive. Management bargaining representatives say they hope to meet with the APSC this week to further work through the detail of the initial assessment.
"After that we can expect another negotiation meeting to occur with the changes proposed by the APSC and CSIRO to be discussed and likely incorporated into a revised EA proposal," Mr Popovski said.
However a final assessment by the APSC Commissioner may take another 2-3 weeks which means staff will not get the opportunity to make a choice in an EA ballot until June, Mr Popovski warned.
"In coming weeks, the Staff Association will provide members with further information and materials about the choices that lay ahead and the implications for CSIRO working conditions and rights."
"Thanks to all members for their support of each other and to the Staff Association negotiation team which continues to make a difference despite the continued challenges and frustrations," Mr Popovski said.
Related content