Cost of cuts revealed at CSIRO Minerals and Data61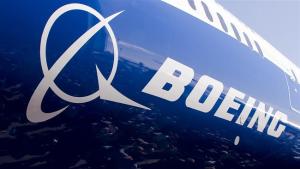 More detail on the impact of recently proposed CSIRO job cuts has been revealed, with plans for nearly sixty researchers in data science and mineral resources to be made redundant over coming weeks.
If implemented, the job cuts will translate to the permanent loss of specific research capacity and the effective cancellation of contracts with big name companies and external organisations.
Current redundancy rounds in Mineral Resources and Data61 are sending shivers throughout the organisation, with reports that CSIRO manufacturing researchers may be next in line for significant job cuts.
Contracts wound up?
The future of Data61's physical wireless systems group – located at the home of CSIRO's breakthrough research that helped developed Wi-Fi – looks increasingly bleak.
This is even though existing contracts – worth millions of dollars in external investment – seem likely to be wound up if the fifteen job cuts are implemented.
Some of the big names involved include Boeing, Defence Science and Technology Group and the University of Technology Sydney.
The potential loss of business with Boeing – perhaps to the tune of more than $300,000 – would come only months after the aerospace giant named CSIRO as supplier of the year.
"Boeing allows us to turn excellent science and clever ideas into industry leading technology that changes lives," CSIRO's Chief Executive Larry Marshall said at the time.
Programs shut down
Meanwhile research cuts at Mineral Resources – potentially involving the loss of up to 45 staff – will be felt most acutely. Citing weak market demand, CSIRO plans to shred research in metals processing that will have drastic effects.
In an email to staff, senior management admitted that CSIRO will "cease (processing research) investment in metal production technologies, Alumina processing, flotation, Metal-Organic Frameworks, flow chemistry and titanium alloys."
Minerals Resources staff at Clayton and Waterford sites have been advised if they are individually impacted. Impacts are also expected to be advised to staff in coming weeks at CSIRO's Pullenvale site
More to come?
Staff Association Secretary Sam Popovski warned that there might be more bad news to come.
"It's no secret that some science units are struggling to meet external earnings targets; CSIRO admitted as much in Senate Estimates testimony last week.
"CSIRO and the Federal Government have a responsibility to the national interest to step in and protect long-term research capability in the face of short-term market trends.
"For example, the Staff Association is concerned that Australia's manufacturing research capacity is at risk at a time when the sector is in profound transition and needs the sort of industry support that CSIRO is set up to provide," Mr Popovski said.
Related content