Staff Association targets breakthrough on bargaining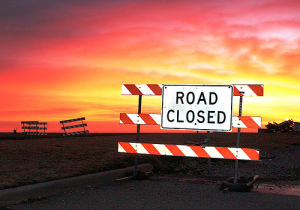 Negotiators from the Staff Association will seek to break the enterprise bargaining impasse at CSIRO during negotiations with management this February.
Three days of talks – scheduled in Canberra from 22-24 February – represent the first genuine opportunity for CSIRO management to change course following the results of last November's enterprise agreement ballot, Staff Association Secretary Sam Popovski said.
"Executive must listen to staff and shift their position. More than three quarters of the workforce participated in the ballot and seventy percent of those who voted rejected the proposed agreement that aimed to strip CSIRO conditions and rights."
"No more excuses. Simply put, the successful implementation of both Strategy 2020 and the Government's innovation agenda will simply not be possible without the resolution of enterprise bargaining in CSIRO," Mr Popovski said.
No cuts or trade offs
The resolution of enterprise bargaining was a key focus of the Staff Association's recent council meeting, Mr Popovski said.
"Council representatives understand the desire of staff desire to resolve bargaining and achieve a fair pay rise now however not at the expense of working conditions or by trading off legal rights.
"This bargaining round has been the most frustrating process that staff have ever experienced; largely as a result of an unworkable bargaining policy that is particularly unsuitable for a scientific organisation and for a dedicated and collaborative workforce."
Mr Popovski said the challenge for "key leaders and decision makers at CSIRO" was to immediately outline plans to resolve the bargaining impasse, protect CSIRO scientific independence and integrity and improve constructive engagement with the workforce.
Ministerial intervention?
Mr Popovski said that the Staff Association had made contact with the office of Science Minister Arthur Sinodinios and would seek to meet the Senator in March.
"If CSIRO's Executive and Board still won't listen to staff and push back on the Government's unworkable public sector bargaining policy, the Staff Association will make sure our new Minister is fully aware of the urgent need for a resolution," Mr Popovski said.
"A resolution to enterprise bargaining is important not just for staff but to the Government's expectations for CSIRO.
"As recently as December, the Government outlined that CSIRO 'should aim to be an international employer of choice, promote careers in science and provide a career path for research and technical staff, and be an exemplar in cultivating a diverse workforce.'"
"This effective three year pay freeze and an agenda to cut conditions and rights compares incredibly poorly to remuneration offered at research intensive universities," Mr Popovski said.
Related content 
Staff achieve historic vote to protect CSIRO rights and working conditions