Fair Work Commission calls for solution to redundancy problems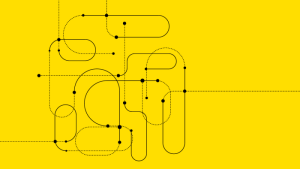 The Fair Work Commission has called on CSIRO management to negotiate solutions to redundancy concerns raised by the Staff Association.
In a recent conference in Melbourne, Fair Work Commissioner Michelle Bissett accepted CSIRO management's acknowledgement that mistakes had been made in some cases of potential redundancy.
Commissioner Bissett encouraged CSIRO management to negotiate with Staff Association representatives in the first instance to resolve redundancy problems – at both a business unit and individual level – while leaving the door open for Fair Work to settle any outstanding concerns.
Key developments
All further meetings between the Staff Association and Business Units management and CSIRO Human Resources to also include the attendance of the responsible Executive Team member.
A special meeting will occur on Thursday 28 July between the Staff Association and Corporate Human Resources on all of the unresolved individual cases and matters.
If there is still disagreement between CSIRO and the Staff Association on individual cases, the timeline for that individual's redundancy process should be suspended pending resolution.
If cases and matters still remain unresolved following these steps, the dispute remains active at the Fair Work Commission and the Staff Association can request an additional conference or hearing if necessary.
Support for Staff Association members
The Staff Association is encouraging any members that have concerns over the application or implementation of their potential redundancy to contact the union for assistance.
To do so, fill out and return our pro forma document no later than 5pm (AEST) Wednesday 27 July.
The individual matter will be incorporated into the special meeting on Thursday 28 July with Corporate Human Resources for consideration.
More information
For more information or further assistance, email [email protected] or speak to your local Staff Association Organiser.
Related content