Survey results confirm big trouble for CSIRO Executive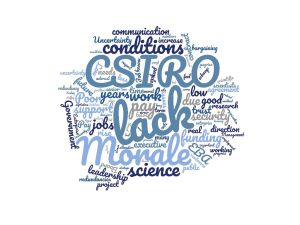 The results of a Staff Association bargaining survey – conducted in the months following last October's enterprise agreement ballot – highlight huge problems for CSIRO's Executive in managing employee relations.
More than two and a half years beyond the nominal expiry of the current enterprise agreement, the Executive Team's failure to prioritise the working conditions and rights of staff is needlessly compounding the plethora of challenges of working in today's CSIRO.
"Nearly 300 CSIRO staff completed the survey between last November and the end of January," Staff Association Secretary Sam Popovski said.
"The results make for sobering reading."
Independence test
Nearly 80 per cent of respondents stated that the CSIRO Executive and Board had failed to protect the independence of the organisation.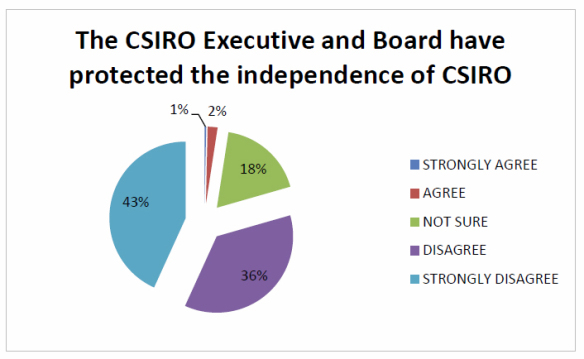 Executive review
Calls for an independent, external review into Executive management have gathered pace, with more than 80 per cent of participants supporting an inquiry.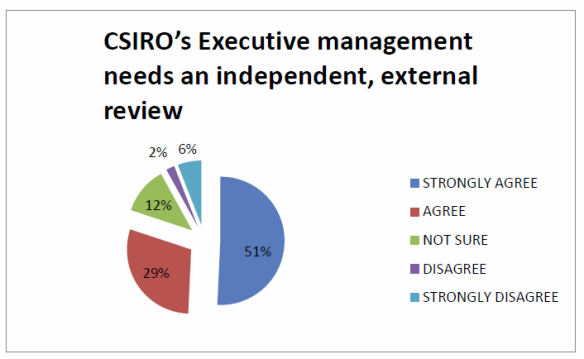 Government commitment
The Turnbull Government has work to do, with 75 percent of respondents indicating that more work must be done to demonstrate a real commitment to Australian science.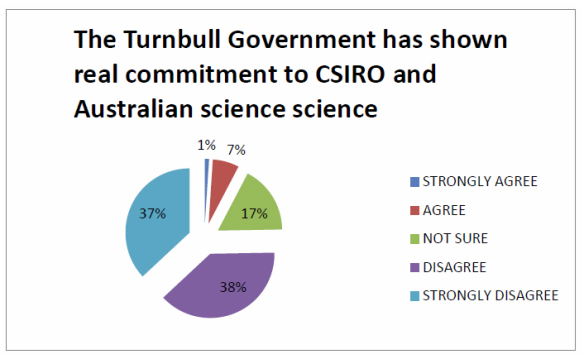 Staff morale
An incredible 95 percent of participants reported that the resolution of enterprise bargaining was 'essential' to improving workforce morale.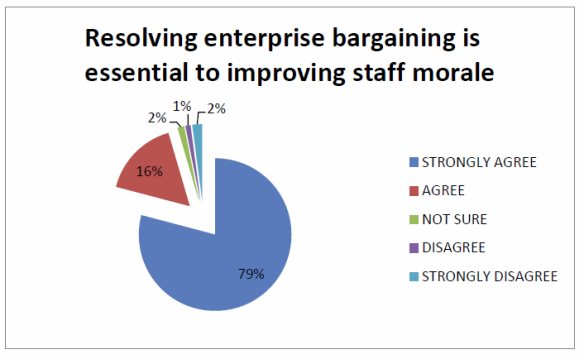 Basic trust 
77 percent of respondents do not trust Executive to maintain any working conditions or rights removed from the enterprise agreement into CSIRO policy.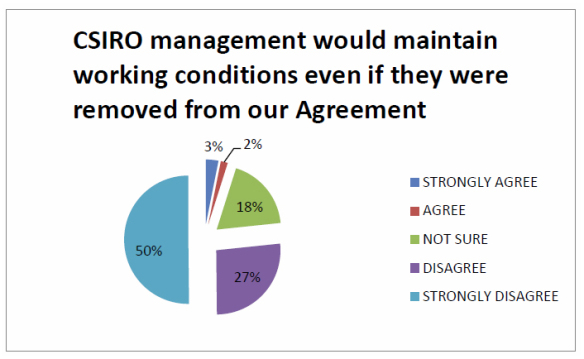 Employer of choice?
Staff feel that there is only one way this can be achieved. Almost 96 per cent of responses agreed that current working conditions needed to be retained or improved for CSIRO to be an employer of choice.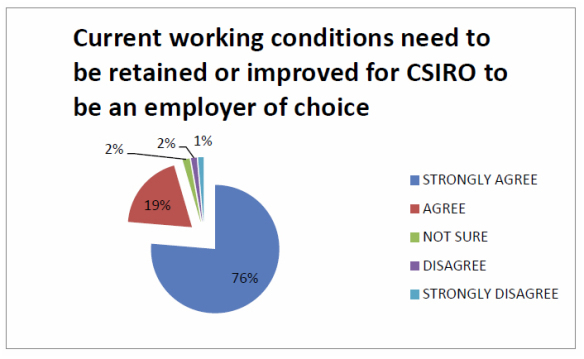 Other issues
In terms of top ranked workplace issues, typical themes and concerns featured heavily. Staff morale, conditions, job security, communication, and funding were mentioned on multiple occasions.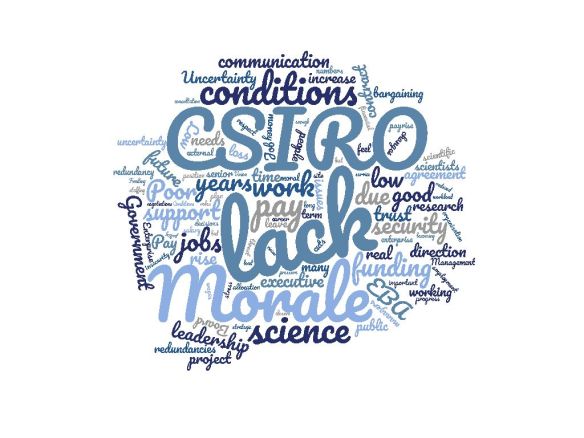 Next negotiations
Three days of negotiations between Staff Association representatives and CSIRO Executive are taking place in Canberra from 22-24 February. A full report will be available to Staff Association members following the meeting.
Related content