Liberal National Coalition Federal Election response to CSIRO Staff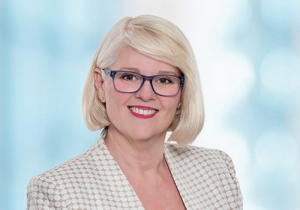 The election priorities for CSIRO Staff Association were directed to Karen Andrews, the Minister for Industry, Science and Technology. First elected to Parliament in 2010, Ms Andrews represents the Queensland electorate of McPherson, which covers the southern Gold Coast and hinterland.
An engineering graduate, Ms Andrews has represented the research portfolio through out her career as Parliamentary Secretary and Assistant Minister before being appointed Minister for Industry, Science and Technology in August 2018.
The Coalition's response was provided by Federal Director of the Liberal Party, Andrew Hirst.
"The response from the Coalition has highlighted the Government's record in terms of funding for CSIRO without referring to future funding," Staff Association Secretary Sam Popovski said.
"The Coalition does not agree with the Staff Association's position on the last enterprise bargaining round and does not support the establishment of a staff-elected position on the CSIRO Board, yet remains open to considering a science integrity charter in the public service."
Funding, jobs and bargaining  
"The Morrison Government is committed to ensuring that the CSIRO continues to be a world-leading scientific institution that delivers solutions to the challenges facing Australia, including in areas like advanced manufacturing, space, robotics and supporting the agriculture sector," Mr Hirst said.
"ln the 2019-20 Budget, the total resourcing for CSIRO is increasing from $1.66 billion to $1.76 billion."
In terms of CSIRO staffing levels, Mr Hirst confirmed that the staffing cap – set at portfolio level – was the responsibility of the Department of Industry Innovation and Science.
"The cap does not prevent agencies from engaging talent, rather it forces more reflective choices about where it makes sense to engage full-time permanent staff with ongoing cost overhangs, and where it makes sense to utilise short-term or outcome-based types of working," Mr Hirst said.
Mr Hirst rejected Staff Association concerns over enterprise bargaining at CSIRO and the federal public sector.
"It is not the case that public sector staff have considered the latest bargaining round as one in which it is difficult to reach agreement."
"The overwhelming evidence at agencies, including scientific agencies, is that the current framework is conducive to arriving at new terms that are agreeable to staff and agency leaders," he said.
Board representation and research policies  
Mr Hirst poured cold water on calls for a staff elected representative to the CSIRO Board.
"As has long been the tradition, appointments to the CSIRO board are a decision for the government of the day. No compelling case has been made for the need for a change to expand the board to include staff or union representatives."
Mr Hirst said that calls to increase regional science capacity and address gender and cultural diversity where a matter for the CSIRO Board. Protection of science integrity and public good research within CSIRO where likewise declared to be within the ambit of the Government's 2016 Statement of Expectations.
However, Mr Hirst held the door open for a wider science integrity measures for the federal public sector.
"The Morrison Government ¡s open to considering a more detailed proposal from the CSIRO Staff Association on what they envisage might constitute a science integrity charter for the public service," Mr Hirst said.
Additional comments
Mr Hirst said federal public sector science agencies – including CSIRO – should not expect special treatment via changes to research and development taxation.
"The Morrison Government supports greater collaboration between CSIRO and Australian industry to develop scientific and technological solutions, including through our $200 million CSIRO lnnovation Fund, but does not give priority to any one entity or agency over others through the R&D Tax lncentive."
In terms of initiatives to encourage Aboriginal and Torres Strait Islander participation with CSIRO, Mr Hirst pointed to the Government's announcement of a $20 million Indigenous Girls STEM Academy to be delivered by CSIRO.
"This ten-year commitment will support lndigenous girls and women into STEM degrees through ongoing individualised student support, mentoring, summer school programs and work placements within the industry," Mr Hirst said.
Related content
Authorised by Sam Popovski, CSIRO Section Community & Public Sector Union (PSU Group) Level 7, 350 Queen Street Melbourne Victoria 3000.