Staffing cap restricting CSIRO research and collaboration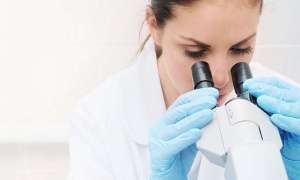 Preliminary findings from a survey tracking the impact of the implementation of the Government's staffing cap  at CSIRO glimpse an organisation increasingly constrained and failing to secure growth opportunities as the cap chokes research and collaboration.
The intensified application of the Average Staffing Level (ASL) cap across the public sector means that CSIRO is now actively restricting recruitment despite having the resources – often from external earnings not government appropriations – to hire more staff to meet demand.
Early results from a survey asking CSIRO employees to share experience on the impact of the cap indicate that increasing workloads, job insecurity and growing pressure on customer relationships are some of the major concerns of members, CSIRO Staff Association Sam Popovski said.
"We've received hundreds of responses to our confidential survey – designed to gather information on the impact of the staffing cap on CSIRO science and research – from all over the country.
Confidential survey 
"An early look at the results reveals a concerning picture of an organisation trying to grow, collaborate and innovate only to be stymied by the application of the Federal Government's staffing cap," Mr Popovski said.
Collaboration
Collaboration and customer relationships are being squeezed by the cap. A report from CSIRO Astronomy and Space Science illustrates the sentiment.
"The staffing cap is damaging CSIRO's relationship with clients in Australia and overseas. Apart from already being overworked, we now can't fill a new externally funded position.
"We simply won't be able to deliver to our Square Kilometre Array stakeholders and clients."
Background information
Workloads
Another impact of the staffing cap is the intensification of workloads for existing staff who must meet growing demands with no extra resources due to the recruitment restrictions.
A CSIRO staff member from Melbourne said that "all my team is already over allocated. We either must work longer hours, deliver projects late or not deliver the best work.
"We are turning away new opportunities as there is a shortage of staff and we can't recruit because of the cap."
Job security
Fears and concerns over job security are growing throughout CSIRO as some business units consider the expensive option of outsourcing work to skirt the restrictions.
"We've been told that we can't employ casuals to get our seasonal work done because they would count under the cap," a member from Brisbane says.
"All of the alternate, so-called options are unsatisfactory; using existing staff that are already fully allocated to projects will cause milestone delays for everyone. Let alone trying to source expensive and unskilled labour hire."
Regional impact
Staff Association members also detailed concerns for younger staff and sites in regional areas.
"Many of us, including me, have been on term employment for years," a staff member working in the Agriculture and Food business unit said.
"I really feel I have no job security at CSIRO. Early career staff are going to be most affected by this, like so many other things."
A report from the cotton research laboratory in Narrabri noted that "two specialist technical positions are not going to be filled. We won't be able to do the field work we need to complete our project."
Survey closing soon
The survey remains open but will close Friday 30 August 2019. The results will inform a comprehensive report on the ASL cap at CSIRO.
Confidential survey 
"That report will be used by the Staff Association to confront the Executive Team, the CSIRO Board and Science Minister Karen Andrews with the reality of the ASL cap's impact," Mr Popovski said.
"We know that CSIRO's own staff survey results – conducted before the tightening of the cap – already revealed big problems with collaboration across the organisation."
"Chief Executive Larry Marshall needs to confront the chaos caused by the staffing cap and start to stand up for CSIRO," Mr Popovski said.
Related content