Deadline looms for Marshall to act on cap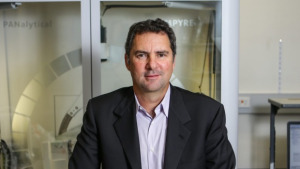 The pressure on Chief Executive Larry Marshall to seek an Average Staffing Level (ASL) cap exemption is set to increase with next month's Consultative Council meeting shaping up as a showdown over the impact of the cap at CSIRO.
Staff Association Secretary Sam Popovski said the December meeting would mark twelve months since the union first raised ASL as an issue of major concern with CSIRO Executive.
"Decisive action to deal with the ASL issue from this Chief Executive is long overdue. It's now up to Larry Marshall to stand up for CSIRO and staff by applying for an exemption from the Government's staffing cap," Mr Popovski said.
Exemption process
In recent comments before Senate Estimates, Finance Minister Mathias Cormann effectively encouraged CSIRO to apply for an ASL exemption by outlining the process for consideration.
"If there is a good case as to why the additional ASL are required at CSIRO and the explanation is provided that the opportunity for re-prioritisation of existing resources has been exhausted, that absolutely can and would be considered by the Government," Minister Cormann said.
"Once an agency has assessed whether there's opportunity to reprioritise existing resources, if there is still an identified need to deal with an identified priority of government then we will make those additional resources available."
"There's no limit to the capacity to of the Government to make decisions to provide additional resources provided as long as we have been satisfied that a genuine effort has been made to reprioritise existing resources and as long as that there's a case in the public and indeed the country's interest," he said.
Political engagement
Meanwhile, Staff Association representatives continue to lobby senior members of the Government to explain directly the impact of ASL restrictions on CSIRO jobs and research.
In addition to Minister Cormann's Perth office; Staff Association delegates have visited Regional Services Minister Mark Coultan in Moree, Science Minister Karen Andrews on the Gold Coast and most recently met with Assistant Finance Minister Zed Seselja in Canberra.
Following a meeting between Staff Association members and Shadow Science Minister Brendan O'Connor in Newcastle; a union delegation travels to Canberra next week for meetings in Parliament with a number of federal representatives from Labor and The Greens.
Industrial pressure
The increased use of external contractors and labour hire in the application of ASL cap restrictions is currently being scrutinised by the industrial umpire, the Fair Work Commission (FWC).
During a hearing on 11 November, FWC Deputy President Richard Clancy requested CSIRO management and Staff Association representatives hold discussions in a bid to reach conciliation.
"Our formal dispute is currently in the discussion stage with CSIRO management before reporting back to the commission on 9 December," Mr Popovski said.
"The dispute is principally about enforcing the standard form of employment in CSIRO as indefinite employment under the enterprise agreement."
Workplace activism
"Many Staff Association delegates and members are also standing up for CSIRO and workplace colleagues and speaking out against outsourcing," Mr Popovski said.
"We're concerned by reports suggesting the coercion of some staff to resign their CSIRO employment and then be reengaged through labour hire and contractors on inferior pay and conditions."
"Evidence has now emerged that CSIRO Human Resources are encouraging contracts with labour hire and contractor firms that only offer basic award pay and conditions to people that CSIRO intends to engage."
Award pay and conditions are sometimes less than half of what a person would receive through the CSIRO enterprise agreement.
December deadline
"There is now a clear call to action; for Larry Marshall to apply to the Federal Government for an immediate exemption from the staffing cap," Mr Popovski said.
"The Staff Association will again take up this issue as the most important agenda item at the upcoming Consultative Council meeting on Wednesday 4 December."
"If Dr Marshall does not indicate by 4 December that CSIRO Executive will apply for an exemption, the Staff Association will escalate our campaign even further," Mr Popovski said.
Related content