CSIRO survey to check workforce morale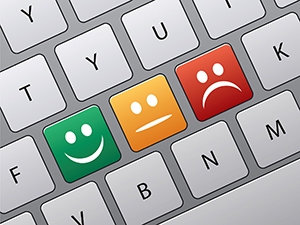 Trust and confidence within CSIRO is set to face a crucial stress test with an all staff survey set to occur next month.
The exercise will be the latest installment in a series of bench marked studies into the views of CSIRO staff that have in recent years revealed a dramatic decline in workforce morale and trust in senior management.
Despite the recent conclusion of a bruising bargaining round beset by Government interference and management delays, Staff Association Secretary Sam Popovski recommended all members to participate in the survey process.
Rebuilding morale
"It will be interesting to see whether the recent all staff ballot approving the Executive's Enterprise Agreement proposal will have a bearing on the result, along with CSIRO Executive's increased focus on staff engagement through roundtables and seminars.
"Based on recent survey results alone, the Executive still have a big job ahead to rebuild trust, confidence and morale across all levels of the organisation.
Low, low base
Mr Popovski said that previous surveys conducted in 2016, 2014 and 2012 contained little for senior management to write home about.
"Executive would hope for a modest increase in staff morale and confidence at best. Trust will take longer to rebuild and is ultimately built on integrity and outcomes."
Survey process
The survey is open from 17-28 July and will be conducted by Willis Towers Watson. CSIRO's Organisational, Development and Change Team estimate the exercise will comprise of approximately 110 questions, with the majority of results due to be benchmarked against previous returns.
Important topics of diversity, inclusion and work-life balance are likely to be included, as will questions allowing for open-ended answers.
CSIRO management stated the results will be available sometime in September.
Related content